Don't Look, Beyonce! Jay Z Caught In Graphic Oral Sex Video With TWO Women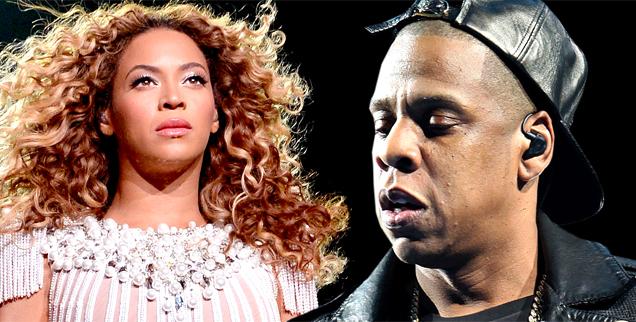 Just days after Beyonce and Jay Z enjoyed family time with Blue Ivy in Miami, the couple has been hit with a shocking bombshell: A newly unearthed video has captured the rapper and new dad caught next to an oral sex session with two women!
The video, first re-discovered by hip hop blog Consequence of Sound and posted in full by Gawker, shows Jay Z looking on in delight as two half-naked women engage in enthusiastic oral sex while he discusses the wild tour life that inspired his album, In My Lifetime, Vol. 1.
Article continues below advertisement
"That comes from cats on tour running around, might have a little wifey back home but you know, ain't finished doing they thing …" Jay Z told interviewer Luther Campbell as the lingerie-clad women continued their sex session pressed up against him.
"They probably send us about 30, 60 chicks," Jay Z continued.
The video was reportedly filmed in 1997, five years before Jay and Beyonce met. But the blog points out, "it will probably lead to Jay sleeping on the couch if Beyonce ever gets wind of it!"