Drew Barrymore's Childhood Insult That Family Says Drove Half-Sister To Downward Spiral: 'How Could I Possibly Be Related To Someone Who Is So Fat?'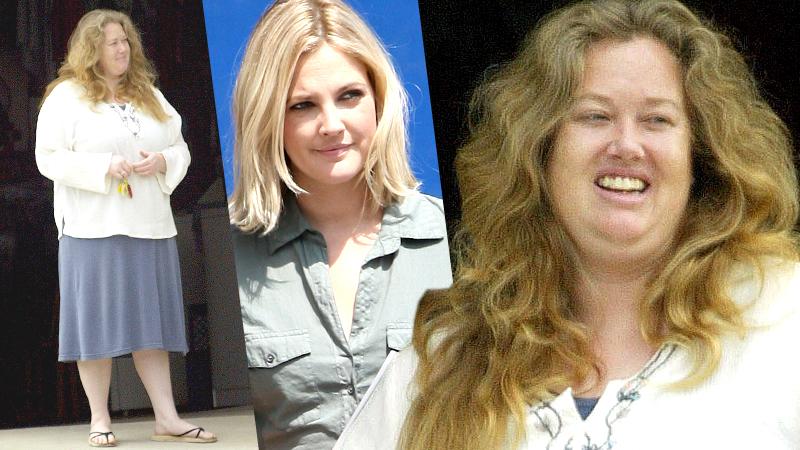 Drew Barrymore's now deceased half-sister was struggling with a lifelong weight battle that stemmed from a remark the actress made in their childhood, a new report claims, leading Jessica Barrymore on a downward spiral.
The 50 First Dates actress was basically estranged from Jessica Barrymore, and the two had only connected briefly over their father John Barrymore's death.
According to a close family friend the half-sisters didn't get off on the right foot and it was a comment Drew, 39, made about Jessica's weight when they were children that would stick with the Petco employee for the rest of her life.
Article continues below advertisement
"The self-esteem and body issues started when Jessica was very young," the insider told the Mail Online.
"Her father John, who was very messed up himself, showed Drew a picture of Jessica and Drew said, 'How could I possibly be related to someone who is so fat?' She was just a kid but then John went and told Jessica and that hurt her dearly. John was not kind in that way."
Jessica, who would have turned 48-years-old today, was found in dead in her car early on the morning of July 29 in National City, Calif. with dozens of white pills on the passenger seat, raising suspicion of a suicide.
Relatives of Drew's dead half-sister say her weight was up and down throughout the years but most recently she'd dropped a bunch of weight by using B12 injections and drinking up to 20 energy drinks per day.
Dorothy Steinbeck, Jessica's surrogate mother, took her into her home when she was just a teen but kicked her out when she started using meth at the age of 18.
"It's hard to wrap my head around this, that she may have done this on purpose. I don't believe it. She talked about recapturing her youth. She lost a lot of weight and she was very pleased about that," Steinbeck told the Mail in an interview.
Article continues below advertisement
"We were very worried because she was losing weight by drinking these energy drinks a lot to excess. She was having problems and got in a big contentious fight with the man she was seeing last week. But I'm thinking that wasn't what pushed her over the edge. Jessica has a tendency to smother potential suitors and she was doing it again.
"This is so hard. For years and years we struggled with her and finally she got sober and then she got on those drinks and it was a freight train."
As RadarOnline.com previously reported, Jessica's pals said she longed for a relationship with Drew and it's something Steinbeck echoed.
"I just always felt that it was kind of strange that Drew just completely rejected all of her siblings," she said.
"Jessica never tried to contact Drew even once… Drew is her sister but Jessica wanted to wait until she was in a good place and then maybe then. She hoped to feel good enough to approach Drew but she never did. And Drew never reached out, of course."
On July 30 Drew released a brief statement about Jessica's death saying, "Although I only met her briefly, I wish her and her loved ones as much peace as possible and I'm so incredibly sorry for their loss."
Steinbeck was unimpressed, saying, "That was brief. How generic. The only time Drew reached out was during her father's death."