What Sexting Scandal? Demi Lovato Parties With Wilmer Valderrama Days After Nude Pics Leak On His Twitter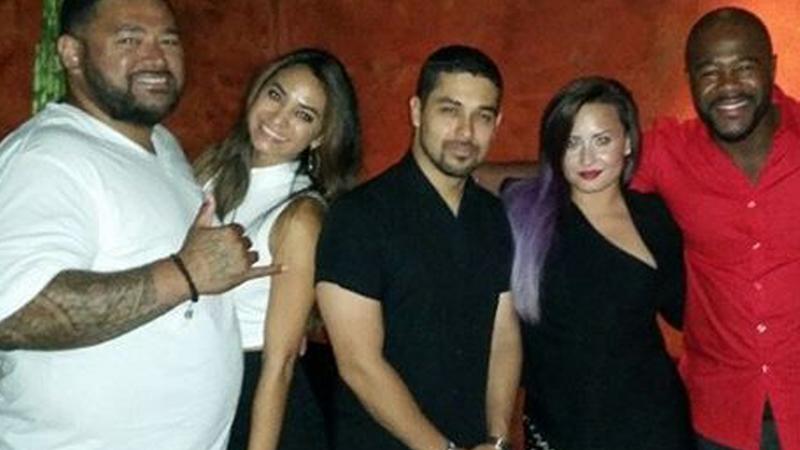 Nothing can stop Demi Lovato, not even a sexting scandal!
The former Disney star was spotted with boyfriend Wilmer Valderrama and friends dining at Tao just days after Valderrama's Twitter was hacked. Someone tweeted nude pictures of Lovato and called the singer fat in a caption of a Powerpuff Girls-inspired cartoon drawing.
The couple dined with several friends, including UFC fighter Rashad "Suga" Evans, who posted a photo of the group on his Instagram.
Article continues below advertisement