Exclusive
Scared Sober? Demi Lovato Bans Drugs & Alcohol From Tour In Wake Of Philip Seymour Hoffman Death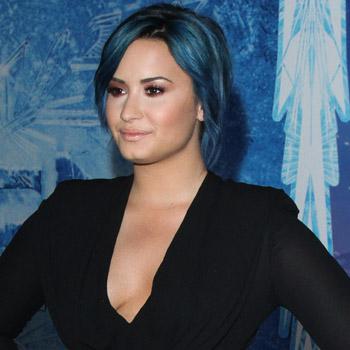 Demi Lovato is taking her sobriety more seriously than ever in the wake of Philip Seymour Hoffman's drug death: RadarOnline.com has learned that the "Neon Lights" singer has decided to ban drugs and alcohol from her upcoming tour of the same name.
Lovato recently told Extra that everyone on her tour will have to stay on the straight and narrow from when the tour kicks off on February 9 in Vancouver until it wraps on May 17 in Monterrey, Mexico.
Article continues below advertisement
"Everyone on the team is required to stay clean and focused," she revealed to host Mario Lopez. "It's not about trying to party. It's about putting on the best show and everyone needs to be in tip top shape."
She said, "That's how it should be for every tour."
A former addict herself, Lovato shared her pain at the death of Hoffman earlier this week, and further explained her unique perspective on his tragic death to the Extra host.
"People don't take addiction as seriously as it is," she insisted. "It's a mental illness and it's a disease … There's no pill that's gonna change it."
"People need to have compassion for it," Lovato continued. "Rather than, being a former addict, looking at it as I had a choice, because at some point in my disease I didn't. I physically and emotionally couldn't live without it. That was my medicine to my pain."
But after dealing with her demons in rehab and continued recovery, Lovato says she's "healthy and happy and at peace in my mind … I have so much going for me and I'm going to accomplish it."