Told Ya So! Leaked Photos Of Demi Lovato's Nude Romp With Wilmer Valderrama Released Online -- 8 Months After Radar Report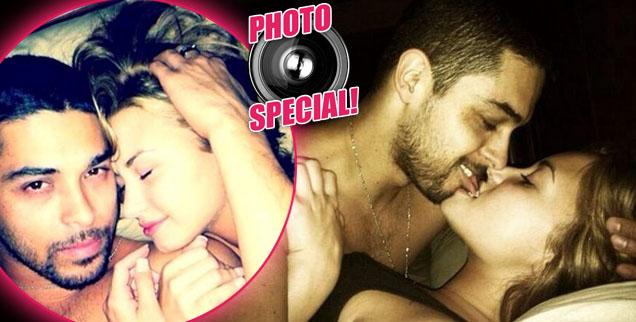 Demi Lovato has been caught up in a nude photo scandal, eight months after RadarOnline.com first reported that images of The X Factor star were being offered for sale.
The photos that have now leaked and have been published online clearly show a nude Demi Lovato, in bed with and kissing boyfriend Wilmer Valderrama.
The original set of compromising pics seen by RadarOnline.com did not show the singer with Valderrama. These new images, possibly leaked by the same person, appear to have been taken shortly after the first set.
Article continues below advertisement
Neither Lovato or Wilderrama has yet to comment on the photo leak. But Lovato did tweet an intriguing message to her fans.
"Soy fuerte. Soy luchadora. Asi que no me subestimen," she wrote.
Tanslated, her message is: "I am strong. I am a fighter. Do not underestimate me."