Exclusive
Courtney Love Settles Legal Battle With Former Assistant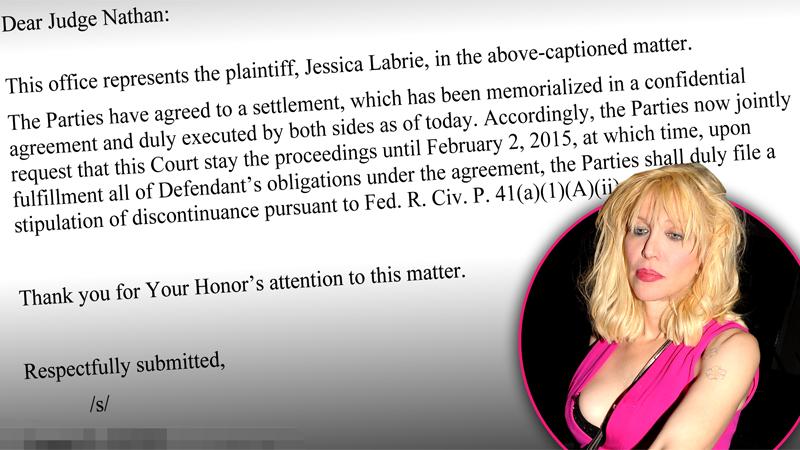 Courtney Love has finally settled what seemed like a never-ending legal battle with her former assistant after she claimed the rocker asked her to forge court docs and hire a hacker, RadarOnline.com has exclusively learned.
The assistant, Jessica Labrie, also claimed Love, 50, withheld her salary when she refused to perform the illegal acts.
EXCLUSIVE DOCUMENTS: Courtney Love Settles Legal Battle
Although Labrie's claims were tossed by a judge in April, the two reached a settlement on July 8.
Article continues below advertisement
The terms of the agreement are protected.
Labrie sued Love in 2012, accusing the former Hole singer of instructing her to break the law by telling her to hire a computer hacker and counterfeiting official documents.
While Labrie worked for Love from June 2012 until July 2011, she claimed she was working 60-hour weeks, but was only paid a fraction of her salary.
The lawsuit alleged she was owed overtime and salary payment from Love.
The settlement talks have been a discussion between Love and Labrie for the past month and now that they've come to terms, both parties can file a motion to dismiss shortly.