Brady Oestrike's Friend Speaks Out, Police Issue Update On Decapitation & Other New Developments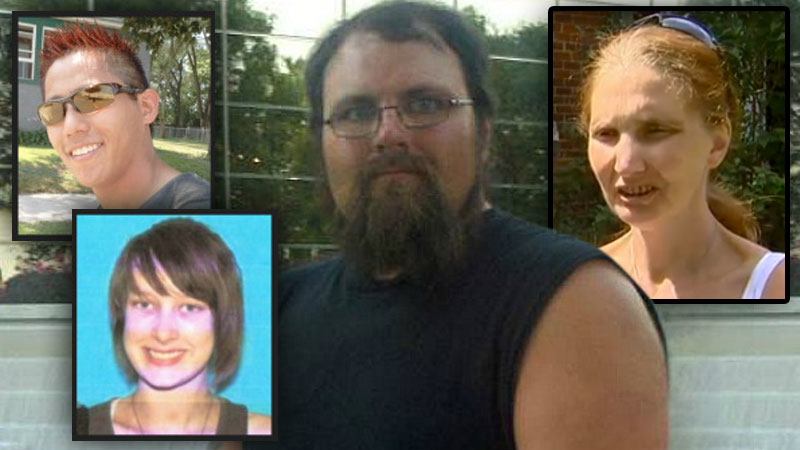 We've got all the latest in the case of Brady Oestrike — who Wyoming, Mich. police said murdered pregnant 18-year-old Brooke Slocum, her unborn child, and her 25-year-old boyfriend Charles Oppenneer in gruesome fashion last week — after making contact with the pair on Craigslist in a pay-for-sex arrangement; when authorities drew in on the suspected triple-murderer, 31, after a high-speed chase, Oestrike fatally shot himself, and the woman's remains were subsequently found in his car trunk.
Article continues below advertisement
Friend: Oestrike's 'Actions And Attitude Over The Phone Were No Different' After Kidnapping
Tracy Potter, a friend of the late accused murderer, said that Oestrike's behavior didn't indicate anything out of the ordinary when she spoke with him on the telephone July 13, a day after Slocum and Oppenneer went missing. Potter, speaking with NBC affiliate WOOD, said that Oestrike "called with the normal, 'Hey, chica, how you doing?' I've thought about it a lot. His actions and attitude over the phone were no different than normal, and that's what bothers me." Potter told the station that she first crossed paths with Oestrike in 2007, and frequently would go with him to renaissance fair events. She said she trusted him enough to let him teach her daughter, 11, how to fire a gun. She said that Oestrike's falling out with his ex-girlfriend left him "seriously depressed," as "he didn't smile as much, didn't laugh as much," and, "a couple of times, he felt worthless." As we previously reported, the woman (who is alive and unharmed) filed two domestic assault complaints against him in both May and June.
Watch the video on RadarOnline.com:
Cops: Oppenneer Beheaded After Death
Officials with the medical examiner said that Oppenneer — whose head has yet to be recovered after his body was found in Gezon Park — was beheaded "some time" after he was killed. Authorities said Oestrike had brokered a deal to have sex with Slocum, with Oppenneer on hand.
Police On Tinder, Dating Apps: 'We Don't Recommend It At All'
Article continues below advertisement
With added attention on how the deaths began with an exchange via Craigslist, local authorities have reiterated their warnings about being cautious with online strangers. Saginaw Township Police Department Lt. John Pelkki, citing Tinder as potentially hazardous hub, told WNEM, "You don't know what's true and what's not true. When you form any type of relationship over the internet or online with people you don't know, you elevate your level of risk greatly. You can't know a person's intentions over the internet or online, it's just impossible. We don't recommend it at all."
Funeral Set For Today
Slocum and her unborn child Audi Lynn are slated to be laid to rest at Saranac Community Church Thursday, with mourners encourages to wear bright colors or tie dye in her memory. The woman's friends and family congregated at Lake Funeral Home for a visitation Wednesday evening.
Watch the video on RadarOnline.com:
Facebook Page Still Open
Oestrike's Facebook page remains up, and posters continued to blow off steam leaving rage-filled comments on the suspected killer's photos and threads. Among the vitriolic remarks: "What a f*cking low life fucking loser - rot in hell you pathetic piece of sh*t" . . . "Face of the Devil!" . . . "MURDERER. You look like a freak crazy fkn psycho!"