Accused Craigslist Killer Was Off Suicide Watch At Time Of Death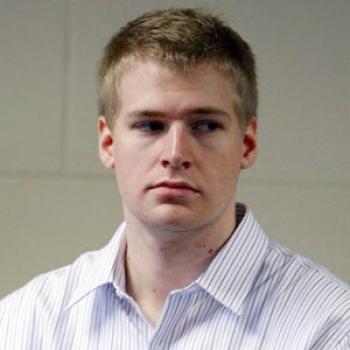 Accused Craigslist killer Philip Markoff was OFF suicide watch when he took his own life in a Boston jail on Sunday, RadarOnline.com can reveal.
Suffolk County Sheriff Andrea Cabral confirmed that Markoff had been removed from the listing since May 19, 2009, and that authorities were unaware of any danger signs.
Cabral would not reveal how Markoff took his own life, what condition he was in or when was the last time he was seen alive. But he was checked every 30 minutes by prison guards.
Article continues below advertisement
She said: "I don't believe that he had anything that he shouldn't have had in his cell. I can tell you generally inmates don't sit naked in their cells with nothing to read and no clothes on."
Cabral admitted that inmates like Markoff, who were not on suicide watch, are allowed to have safety razors, pens, and clear plastic bags, which they get when they make purchases from the prison canteen.
Law enforcement sources reportedly told NBC News that Markoff used his medical training to take his own life, stabbing himself in major arteries in the leg and neck with a pen before putting a plastic bag over his head.
Markoff was scheduled to go on trial in March for allegedly killing Julissa Brisman in April 2009 at a luxurious Back Bay Hotel, a woman he had allegedly met through the Craigslist website.
Markoff was also charged with robbing Trisha Leffler at gunpoint at a Westin Hotel in Boston on April 10, 2009. Leffler, of Las Vegas, was robbed of $800 in cash and $250 in American Express gift cards and was allegedly held at gunpoint and bound.
Article continues below advertisement
He was also facing charges for the attempted armed robbery of a stripper at a Holiday Inn Express in Warwick, Rhode Island on April 16, 2009.
The Sheriff revealed that the suicide was still under investigation but believed her staff did everything correct in dealing with Markoff.
From the nearly 10,000 pre-trial detainees who are booked into the Nashua Street Jail every year the average number of serious attempted suicides are 57.8 a year.
She revealed there have been five suicides at the Nashua Street Jail in the past eight years, including one in 2003, one in 2004, two last year and just Markoff's this year.
Cabral said she would not release details of Markoff's apparent suicide until the investigation is complete because she doesn't want to compromise the ongoing probe.
Markoff was being housed on the sixth floor of the jail in a single cell in a unit where most of his fellow inmates were also accused of murder.
Article continues below advertisement
"People sit in cells, read, sometimes they come out for recreation and go to programs. Some don't want to do anything,'" Cabral said.
"I don't think there was anything remarkable. At the time he took his life there were 90 detainees accused of homicide.'"
Markoff was put on suicide watch within a day or two after he arrived at the jail in April 2009 because an officer observed marks on his neck.
He was closely watched and evaluated while on suicide watch, then on May 19, 2009, a psychiatrist made the decision to take him off. Cabral did not believe Markoff made any other attempts to kill himself before he apparently committed suicide over the weekend.