Autopsy To Be Performed Monday On 'Craigslist Killer'; Expected To Confirm Suicide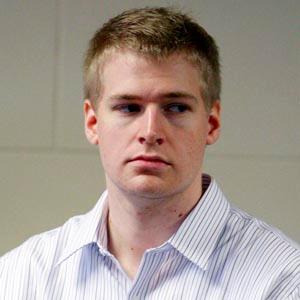 An autopsy is scheduled to be performed Monday on the body of Philip Markoff, a one-time medical student who became infamous as the so-called Craigslist Killer. Authorities say the autopsy is expected to confirm that Markoff, 24, committed suicide, RadarOnline.com has learned. Although the official cause of death has not been released, MSNBC is reporting that Markoff killed himself by stabbing major arteries in his neck and leg with a pen, followed by suffocating himself with a plastic bag over his head.
Article continues below advertisement
Markoff was found unresponsive in his jail cell in Boston, Massachusetts on Sunday morning, and pronounced dead by medics.
New Arrest Warrant for Alleged "Craigslist Killer"
The cause of death is under investigation, Boston Police Commissioner Edward Davis and Suffolk County District Attorney Daniel F. Conley said in a statement Sunday.
"Markoff was alone in his cell and all evidence collected thus far indicates that he took his own life," the statement said. "Nonetheless, as with all such cases, a comprehensive investigation will be conducted to determine the facts and circumstances surrounding his death."
Prostitute Describes Attack By Craigslist Killer Suspect
Markoff was charged with several crimes that happened over the course of several days in April, 2009. The most vicious was the murder and attempted robbery of Julissa Brisman, 25, at Boston's Copley Marriott  Hotel on April 14, 2009.
Police said that Brisman, a model, advertised as a masseuse on Craigslist, and had met Markoff through the popular website.
Article continues below advertisement
Brisman suffered blunt head trauma and was shot three times at close range, prosecutors said. Police say they believe the motive for her murder was robbery.
In a statement Sunday, the family of Brisman said it was "shocked and dismayed" at the news of Markoff's apparent suicide.
"Their grief for Julissa is as fresh today as the day over a year ago when Markoff took Julissa away from them," said the statement issued by a representative for the family. "The long-awaited criminal prosecution was their only opportunity to confront him, and now he has taken that away as well."
The family promised to pursue "other avenues to seek justice for Julissa and help ensure that others do not suffer from such devastating, unnecessary violence," according to the statement.
Markoff was also charged with robbing at gunpoint Trisha Leffler at a Westin Hotel in Boston on April 10, 2009. Leffler, of Las Vegas, was robbed of $800 in cash and $250 in American Express gift cards and was held at gunpoint and bound.
Article continues below advertisement
He was also facing charges for the attempted armed robbery of a stripper at a Holiday Inn Express in Warwick, Rhode Island on April 16, 2009.
In that incident, police said Markoff tied up and demanded money from the 26-year-old woman who had posted an ad on Craigslist. The robbery was interrupted only when the woman's husband entered the room, and the suspect fled after pointing his gun at him, according to authorities.
In executing a search warrant at Markoff's home, police found a firearm, along with restraints and duct tape, police  said.
At his arraignment in June, 2009, Markoff pleaded not guilty in the murder of Brisman and also in the armed robbery of Leffler.
At the time of his arrest, Markoff was a second-year student at Boston University's School of Medicine and was engaged to be married. His family and friendsexpressed shock, describing him as a model student and the "all-American" guy.
Article continues below advertisement
Markoff's fiancee, Megan McAllister, maintained his innocence in an April 2009 e-mail sent to ABC News, saying Markoff "is the wrong man" and "was set up."
"Unfortunately, you were given the wrong information as was the public," she said. "All I have to say to you is Philip is a beautiful person inside and out and could not hurt a fly!"
Despite McAllister's initial support of Markoff, the couple later called off their engagement. Saturday would have been their first wedding anniversary.
His trial in the Massachusetts cases was expected to begin next March.