Police: 'There Are Moments And Pictures That Our Staff Will Never Forget' In Gory Craigslist Crime Scene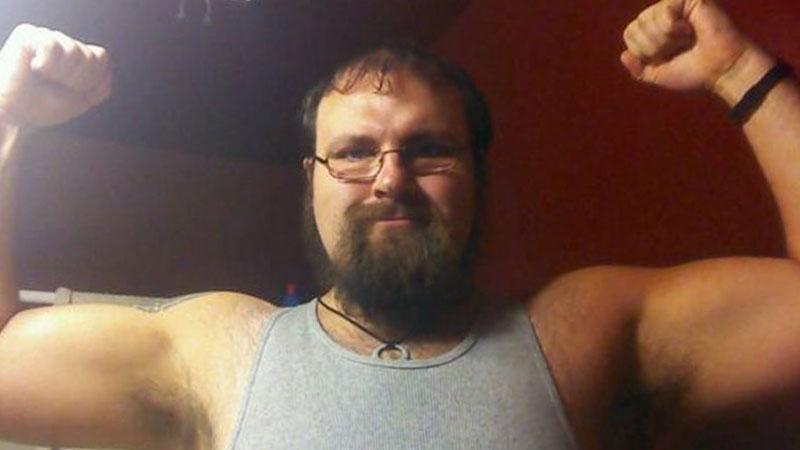 The crime scenes in the case of the latest Craigslist-related killer, Brady Oestrike — who's linked to the gruesome deaths of a pregnant 18-year-old, her unborn child, and her 25-year-old boyfriend, who was beheaded — have shaken the Wyoming, Mich. law enforcement agency handling the case to its' very core.
"I'm sure there are moments and pictures that our staff will never forget," Police Capt. Kim Koster told of the July 18 scene, after finding the lifeless body of expectant teen mother Brooke Slocum — fatally strangled — in Oestrike's car trunk. The deathly discovery came a day after police found the headless remains of Slocum's boyfriend, Charles Oppenneer, in a nearby Gezon Park.
Article continues below advertisement
In response to possible trauma suffered by officers and investigators, a critical incident team — usually reserved for the deaths of kids, or horrifically graphic auto accidents — has been formed in connection with the case, with authorities encouraged to open up about their feelings.
Watch the video on RadarOnline.com:
youtube=https://www.youtube.com/watch?v=9S8ZgwKlZZU&w=560&h=315
Officials suspect Oppenneer died of head trauma, but can't confirm it without the head, which still has yet to be recovered, even following an exhaustive search of Oestrike's home.
Police Chief James Carmody said Oestrike's house made for an absolutely "hellish environment." (A Michigan State Police Internet Crimes Against Children Task Force has been assigned to review the computers and hard drives retrieved among the 400 items pulled from there.)
Koster said that the department's focus, moving forward "is to make sure that we don't have any additional victims."
As we previously reported, Oestrike, 31, came in contact with the couple in a planned sex-for-money meeting, police said. When authorities drew in on the suspected triple-murderer after a high-speed chase, Oestrike fatally shot himself. The late presumed murderer's ex-girlfriend (who is alive and unharmed) filed two domestic assault complaints against him in both May and June.
Oestrike's Facebook page remains up, and remains a hotbed of angry comments and debates among posters.