Another Craigslist Killer? Police Say Man Abducted, Strangled Pregnant Teen — And Cut Off Her Boyfriend's Head — Before Killing Himself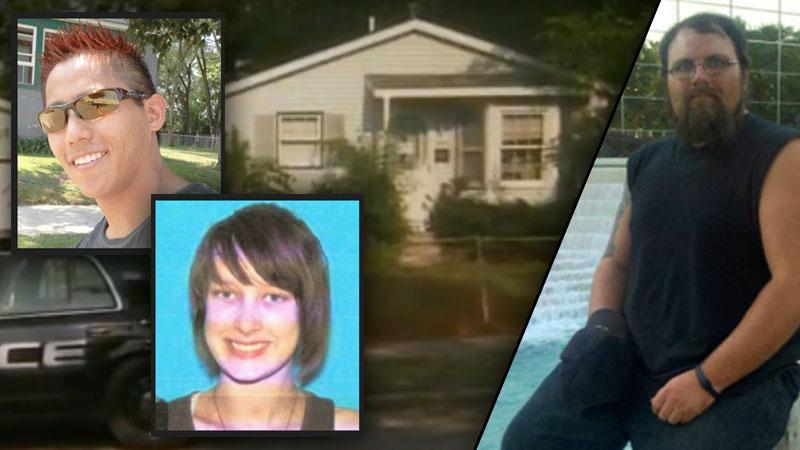 Yet another bloodletting has been tied to the website Craigslist, after police said a 18-year-old who was eight months pregnant, and her 25-year-old boyfriend, were found dead in gruesome form in Grand Rapids, Michigan, linked to a sex-for-money meeting with a 31-year-old man who commit suicide as investigators drew in.
Brooke Slocum, 18, was held against her will in his house for five days, and subsequently strangled, according to Wyoming, Mich. Police Chief James Carmody, who added that her lifeless remains were found in the trunk of the late suspect, Brady Oestrike, July 17.
Article continues below advertisement
The body of Slocum's boyfriend, 25-year-old Charles Oppenneer, was found in a nearby park July 16 — without its' head attached, police said — adding that the head has yet to be recovered. Authorities speculated that Oppenneer died of head trauma, but couldn't confirm it without the head.
Cops said that emails showed that Oestrike had arranged a sex-for-money encounter with the woman, with her boyfriend watching, via Craigslist.
When officers received and attempted to serve a search warrant to Oestrike's home July 17, the man tried to escape, crashed his automobile and took his life via a gunshot. The woman's body was recovered following the suicide.
The deaths have made for a "hellish environment" for local cops as they investigate the killings, and hope to suss out if anyone else was involved with the trio. Police retrieved more than 400 items from Oestrike's residence. The FBI is also assisting in the investigation.
Oestrike came under legal scrutiny earlier this year, in both May and June, as his ex-girlfriend (who is alive and unharmed) filed two domestic assault complaints against him. His Facebook page had been flooded with angry comments upon news of the deaths going public.
Watch the video on RadarOnline.com: