Satanist 'Craigslist Killer' Miranda Barbour Admits To Multiple Murders, 'When I Hit 22, I Stopped Counting'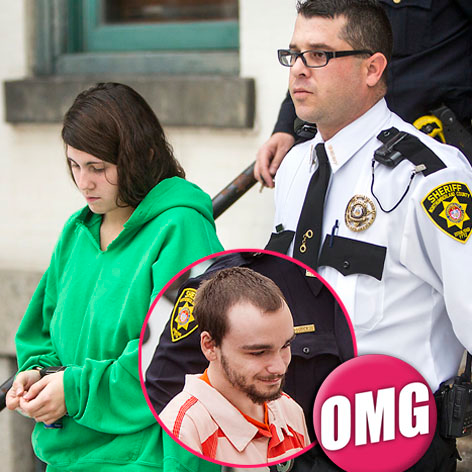 Admitted Satanist and killer, Miranda Barbour, has made a shocking jailhouse confession.
Troy LaFerrara, who she met on Craigslist, wasn't her only victim.
How many other people did she murder? "When I hit 22, I stopped counting," she coldly told her local newspaper, The Daily Item in Sunbury, PA.
It was Barbour's idea to talk, writes reporter Francis Scarcella, who recorded the interview at the Northumberland County Prison on Friday night.
Article continues below advertisement
"I can pinpoint on a map where you can find them her other victims," she said, naming Alaska, Texas, North Carolina and Carolina ​as locations.
According to court documents, Miranda Barbour knifed LaFerrara 20 times as her husband, Elytte Barbour, jumped up from the floor of the back seat to strap a cord around LaFerrara's neck.
Sunbury police Chief Steve Mazzeo told The Daily Item authorities are aware of Miranda's claims of other murders and are taking them very seriously,
"From information we gathered and from information gathered from her interview we are seriously concerned and have been in contact with the proper authorities," Mazzeo said.
Barbour said she intended to say "guilty" at her arraignment when the judge asked how she wanted to plea on the Troy LaFerrara killing, only to have her public defender lawyer interrupt her and enter a "not guilty" plea.
Her husband was also charged with LaFerrara's murder and is being held in a different jail.
"He is proud of what he did," she insisted. "I will always love him."
Miranda claimed she was sexually molested as a child. She also said she'd been involved with a Satanic cult and that her killing spree began six years ago.
If confirmed, her claim of 22 murders would make Miranda Barbour one of the worst serial killers of all time but she said she has "no remorse" for her crimes.
She's talking now, she said, not as "a way to glorify it or get attention. I'm telling you because it is time for me to be honest and I feel I need to be honest."​