Exclusive
It's On! Ashton Kutcher & Mila Kunis Planning For Wedding, Baby & More Babies — Exclusive Details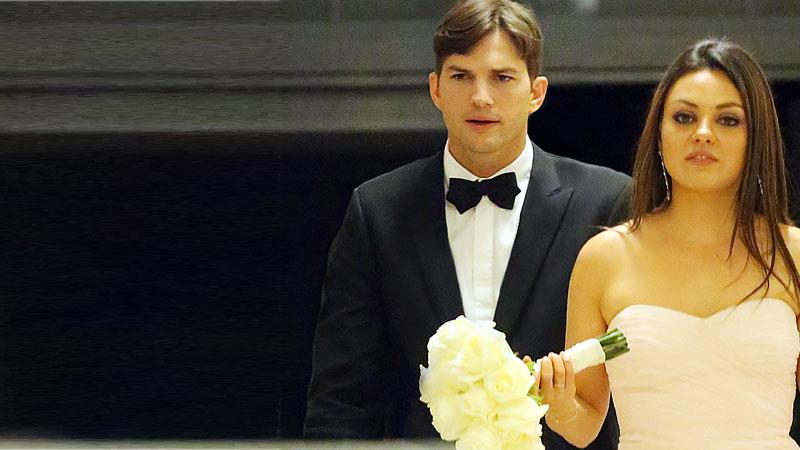 As Ashton Kutcher and Mila Kunis get ready to welcome their baby daughter into the world, they also have another big project — planning for an upcoming wedding! Only RadarOnline.com has all the details of the couple's big day.
"The wedding will be next July," a source close to the couple tells RadarOnline.com exclusively. "They want to focus on their daughter first and having it next summer seems logical."
Article continues below advertisement
And their families have already approved. "Ashton's parents are very traditional and they love Mila," says our source. "They got famous together, so she keeps Ashton grounded and vise-versa."
Because these two are very private and tend to stray from the Hollywood scene, insiders believe that their wedding will be a very intimate affair with only close friends and family.
"They won't have a big production but it will be elaborate. The wedding party will consist of the cast of That 70's Show'as they are all very close. They still hang out with the original cast all the time. Most likely Danny Masterson will be the best man because him and Ashton are like brothers," the source concludes.
But that is just the beginning for Kutcher and Kunis, as they plan to have a large family of their own and could start right after the wedding.
Our source tells us, "They both want a large family and want to start on their next kid shortly after they tie the knot. They are soul mates and know that they will be together forever."