She Won't Stop Bashing Rob! Adrienne Bailon Slams Ex Kardashian On TV: 'He Cheated On Me' And 'Was Calling Me Non-Stop!'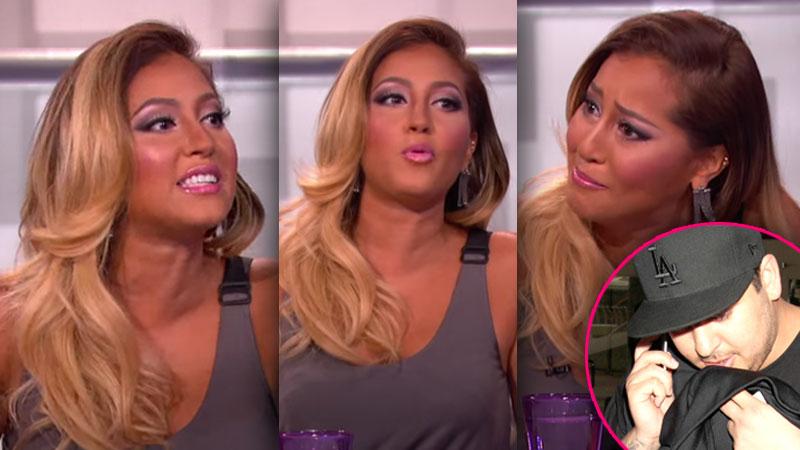 Rob Kardashian and Adrienne Bailon may have broken up five years ago— but she won't stop talking about it.
The former 3LW singer, who recently told Latina magazine that Rob had been "disloyal" to her and that being associated with the "Kardashian label" was "so hurtful" to her career, slammed her reality star ex on an episode of her talk show, The Real, last summer.
"People would think that because I was cheated on, I would be like 'He cheated on me!'" she told the audience last July about the troubled 27-year-old, who as RadarOnline.com has reported, is currently suffering from depression and substance abuse issues. "But honestly, I was embarrassed."
Article continues below advertisement
She then said that post-split, Rob was "calling me non-stop to get back with me," so she wrote an email from a pretend new boyfriend warning him to leave her alone.
"It was not written by my boyfriend, it was written by me and my girls sitting on the sofa one day," continued the 30-year-old Cheetah Girls alum. "We thought, 'How do we make him stop calling me?' We thought the only way to make this guy stop calling me is if he thinks I have someone new."
Bailon then dissed Rob for taking the email public.
"We said, we're not going to talk about it, it's private. Well girl, he read an email from me out loud on the show!" she said as the audience booed their disapproval.
As RadarOnline.com previously reported, Rob's protective older sisters Kim and Khloe Kardashian bashed Bailon for blabbing about their brother to Latina.
"Funny how she says being with a Kardashian hurt her career yet the only reason she has this article is bc she is talking about a Kardashian," Kim tweeted Tuesday night. "So sad when people try to kick my brother when he is down #FamilyForever."
Khloe later retweeting Kim's comments, and offered a warning to Bailon: "Don't kick my brother while he's down."
Should Adrienne stop talking about Rob? Sound off in the comments, and watch the video below!
youtube=https://www.youtube.com/watch?v=qpUrY7OtytM&w=560&h=315