Where's Steve? Kate Gosselin Steps Out In NYC Without Ever-Present Bodyguard Neild Amid Reports Their Relationship Has Turned Romantic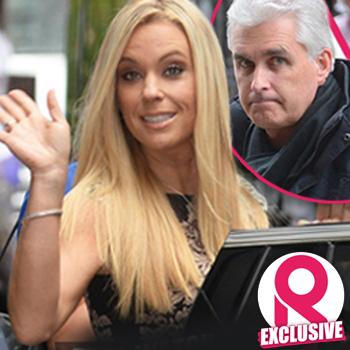 Article continues below advertisement
Just last March a source told Radar that Gosselin and her two teenage daughters attended a Demi Lovato concert in Va., in which Neild was with them — holding hands with Gosselin.
"The biggest surprise of all was who she was holding hands with. She was holding hands with Steve Neild, her 'bodyguard,'" the eyewitness told Radar.
They are most definitely a couple and were NOT trying to hide it. We were surprised considering we kept up with all the Jon & Kate Plus 8 drama."
Article continues below advertisement
"It's not a work situation. I have always thought they were together."
So is there trouble in paradise, or was it nothing more than a job Neild couldn't make it to? Sound off in the comments below…