'Slenderman' Stabbing Victim's Parents Make Statement – 'Our Little Girl Is A Fighter'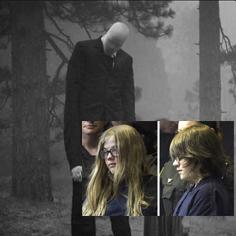 The 12-year-old girl who was stabbed 19 times by her two friends is "improving each and every day," her parents said in a statement.
"We appreciate your patience, love and support, as we too are stunned and saddened by this tragedy."
The victim, whose name remains anonymous, remains in the hospital after being left to die in the Milwaukee, Wisc. suburb of Waukesha. The statement comes after the Milwaukee Journal Sentinel reported that the girl's condition had been upgraded from critical but stable to fair.
Article continues below advertisement
Supporters are also raising money to support any future psychological care she might need. As of Thursday afternoon, the campaign had raised $14,000.
"It's real early to say how long it will take her to get over this situation," family spokeswoman Dana Hoffmann told People. "It's a long-term healing process from a physical as well as mental and emotional standpoint of being so young and being betrayed by your two best friends."
Investigators say the victim's friends lured her into the woods with the intention of playing hide-and-seek, but the innocent fun quickly turned for the worse when the two friends – also 12-years-old – stabbed her arms, legs and torso before leaving her for dead.
The two girls charged in the case allegedly told investigators they had been planning for months to kill their friend to please Slenderman, a character they learned about on a horror website.