Teen Charged With Fatally Strangling & Stabbing Honor Student Classmate After She Allegedly Turns Him Down For The Prom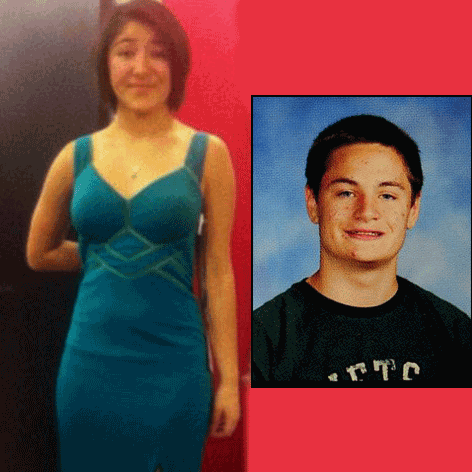 Maren Victoria Sanchez couldn't wait for her junior prom.
The Milford, Conn. teen posted a photo of herself posing in her pretty blue dress, made a nail appointment and was giddy with excitement about attending the party with her new boyfriend.
That all changed Friday morning, authorities say, when just hours before the dance, Jonathan Law High School student Chris Plackson, 16, asked Sanchez to go to the prom with him.
Article continues below advertisement
"He asked her to prom; she said, 'No, I have a new boyfriend,'" junior Jill Davis told CBS News. "He strangled her and then slit her throat and then stabbed her in the arm and then ran, and the cops got him."
The tragedy occurred in a school stairwell. Stunned teachers then gathered the students together in the auditorium to tell them what happened to their friend, who was a member of the National Honor Society, the junior class president and a star athlete.
One of them "basically just explained to us that Maren Sanchez got stabbed in the throat for saying no about going to prom" with Plackson, her close friend Imani Langston said.
The prom, scheduled for Friday night, was canceled, and instead, Sanchez's classmates came together to memorialize their friend.
She was, said her cousin Edward Kovac, "bright light full of hopes and dreams with her future at her fingertips."
"Everything you're doing right in high school, she was doing," student Sean Chester told the Hartford Courant.
Plackson has now been charged with murder as a juvenile. Law enforcement officials are still evaluating the situation and have said he may be recharged Monday as an adult.