Lindsay Lohan Blows Off Austrian AIDS Fundraiser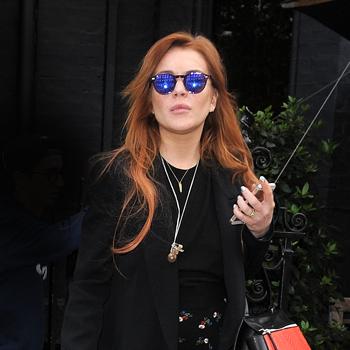 Lindsay Lohan's professionalism, or lack thereof, has been called into account by fellow actors, filmmakers, bigwigs — even Charlie Sheen— but the Mean Girls star's latest act of insolence comes at the expense of an AIDS charity.
The infamously flaky 27-year-old actually no-showed the Life Ball, a charity event in Austria, despite efforts by event organizers to set her up with accommodations, having shelled out for hotel and travel for the starlet.
Article continues below advertisement
"At the beginning of the day, they handed out a list of the dressing rooms, Lohan had the biggest one blocked off for her," an insider told the NY Post. " But by the end of the day, when they handed out updates, she was off the list.
"She never showed up."
The event went on without LiLo with Bill Clinton, Courtney Love, and Ke$ha among those who did show up to lend their star power to the cause.
The paper did not receive a response from Lilo's rep when asked for comment.