Mommy Blogger Accused Of Poisoning Her Son's Feeding Tube Set To Return To Court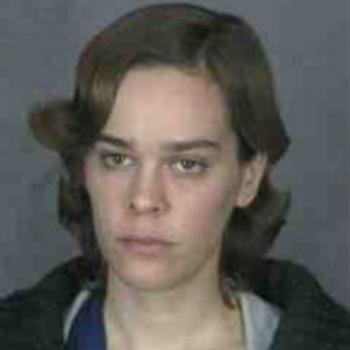 A 26-year-old woman is accused of fatally poisoning her ailing 5-year-old son by tampering with his hospital equipment, authorities say, after she chronicled the failing health of the boy, named Garnett, via her social media pages.
Lacey Spears — a Kentucky native who moved to Chestnut Ridge, N.Y. then back to her home state — "was intentionally feeding her son salt in toxic levels" into his feeding tube while he was in a children's hospital in Westchester County, prior to his Jan. 23 death from sodium poisoning, according to Assistant District Attorney Doreen Lloyd, who takes the case to court next month.
Article continues below advertisement
Spears, who has pleaded not guilty to second-degree murder and first-degree manslaughter charges, committed the act on at least two occasions, and left an e-paper trail by researching online how salt would have impacted her son, Lloyd said.
Investigators began taking a closer look at the boy's death after medical examiners noted the unusually-high sodium levels.
Westchester County Police Capt. Christopher Calabrese, at the time of Spears' May arrest, said that his division was seeking "justice for the betrayal of the intimate trust between a mother and child, justice for a mother's continual abuse and death of her innocent child for her own selfish psychological needs and financial gain; justice for Garnett."
Officials said there's a link between Spears and the condition Munchausen by proxy, in which parents seek the attention of family, friends and the community via their sick children — in some cases even administering substances to continue or worsen the condition.
Said FoxNews.com's Dr. Manny Alvarez: "These are people who are desperate for attention and seek it through creating a sensational scenario in which the parent is seen as almost a hero.
Article continues below advertisement
PHOTOS: 50 Of The Most Outrageous 911 Calls — Proof People Are Crazier Than Ever!
"The reality is that they do these actions being aware that they're lying," the doctor said, adding that the condition remains "extremely difficult to diagnose."
Spears, who turned herself into authorities last month, returns to court July 2. She faces as much as 25 years to life in prison in connection with the murder charge; and another 25 year maximum sentence for the manslaughter charge.