Exclusive
Jodi Arias 'Hellbent On Telling The Truth' — Production Company Has Exclusive Rights To Her Life Story, Feature Film Expected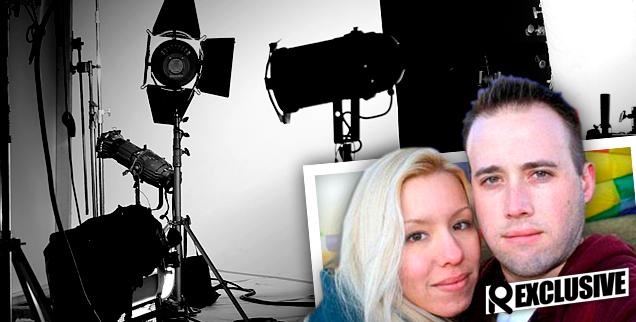 A production company based in Northern California has been granted the exclusive rights to the life story of Jodi Arias — a deal made with the convicted killer herself — and plans to turn it into a feature film are well under way, RadarOnline.com is exclusively reporting.
Gary Nelson of Splash Hit Productions secured the rights in a legal document with Arias, 33, on May 1, 2014, and will retain all legal rights through 2017.
Article continues below advertisement
"I basically corresponded with her a couple times. I wanted to know what her story was and after we got to talking, her and her team trusted me and believed that I could take this to the next level," Nelson told Radar.
"I'm in the process of a screenplay told from her eyes, what she has to say. People have seen what's out there movie wise and the court proceeding and whatnot, but the 50 thousand dollar question is why? What happened and what were they thinking. I think there's a lot people want to know, and I want to give Jodi an opportunity to tell her story."
It should be noted that Nelson's deal with Arias involved no exchanging of money, as the producer noted, under the Son of Sam law Arias cannot profit from publicity of her crime because she's been convicted.
"I've gathered quite a bit of information from family and friends, her legal team, and people who knew her. I'm just compiling facts and getting all the info I need and then I will sit down with Jodi," Nelson said.
Article continues below advertisement
"I have a decent relationship with Jodi's family and she's nice to me. Jodi is Jodi. Her own type of person. I'm sure her biggest concern is the predicament she's currently in. She really wants to get her story out.
"She's hellbent on telling the truth."
Nelson says he watched the Lifetime Channel's made-for-TV movie, Jodi Arias: Dirty Little Secret, but has big plans to turn his movie into a feature film — hopefully starring Angelina Jolie!
"I'm reaching out to Angelina Jolie. And depending on if she'd be willing to do it, would market what caliber the film is, if it ends up in the box office," he said.
"I don't want to bring in unknowns to do this."
As for his personal opinion on Arias, Nelson thinks the brutal murder of her boyfriend Travis Alexander was just a poor alignment in the stars.
"I think Jodi, and no fault of her own, was in love with the thought of being in love. She was out searching for something. Had they not met, I don't think we'd be sitting here talking. I think this was something that took two sides to complete," he told Radar.
Article continues below advertisement
"I can assure you and I assured Jodi, I'm not here to write some fluffy cute story. If you want to tell me the truth, you tell me the truth. And I'm going to ask her some really pointed questions."
Arias was found guilty of first-degree murder by a jury after her trial where prosecutors presented evidence that she stabbed him 29 times, shot him in the face and slit his throat from ear to ear, but they were unable to come to a unanimous decision on her sentence so that decision will be decided by a future jury.
Her new trial is set to begin on September 8.
Do you think a movie based on Jodi's life and her side of the story will make for a successful feature film? Why or why not — sound off in the comments below…