No Plea Deal! Jodi Arias WILL Be Tried Again For Death Penalty Sentence In Brutal Murder Of Travis Alexander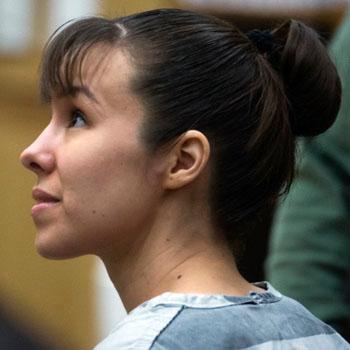 Despite her handwritten pleas and multiple legal filings, Jodi Arias is facing the death penalty and will be tried again in the sentencing phase following her conviction of first degree murder for the brutal slaying of Travis Alexander.
Judge Sherry Stephens ruled on Monday that Arias' penalty phase trial will begin on September 8, 2014, more than a year after a jury was deadlocked on her sentence but found her guilty of Alexander's murder.
Article continues below advertisement
She was found guilty by the jury of killing him in June 2008, after she stabbed him 29 times, shot him in the face and slit his throat from ear to ear.
Prosecutor Juan Martinez will again try and convince a jury that Arias should be put to death, rather than stay behind bars for the rest of her life. If the jury is deadlocked again the judge will make the decision if she faces life in jail with or without the possibility of parole.