Jodi Arias' Attorneys Tried To Quit AFTER Her Guilty Verdict! Judge Denied Their Motion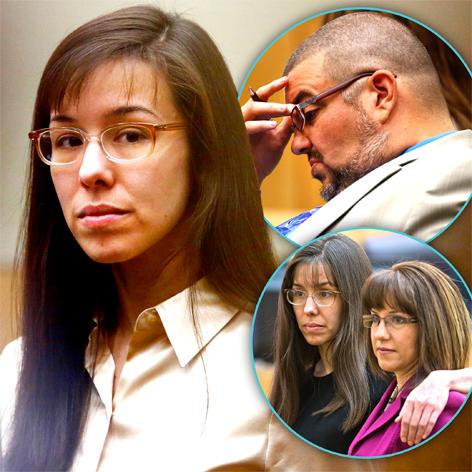 Jodi Arias is now facing the possibility of the death penalty after being found guilty by a jury of "extreme cruelty" during the brutal murder of Travis Alexander, but in a surprise move her own legal team tried to withdraw from her case, six days after her conviction.
Attorneys Jennifer Willmott and Kirk Nurmi were in a closed door meeting on Tuesday, May 14, with prosecutor Juan Martinez where Judge Sherry Stephens heard arguments about their motion to be removed as Jodi's attorneys.
Article continues below advertisement
The judge denied their motion, according to HLN's Mike Galanos.
Kirk Nurmi tried to withdraw from the case two years ago, a move that Jodi strongly objected to, but his motion was denied then as well.
Just minutes after being convicted of murder 1 Jodi gave a controversial interview to Fox 10 Phoenix where said that she wanted to be given the death penalty.
"I believe death is the ultimate freedom."
It's not clear if Jodi's TV interview had anything to do with the attorneys' request to be removed from the case.
The jury has said that Jodi is eligible for the death penalty, and RadarOnline.com will be live streaming the sentencing phase proceedings Thursday at 10:30 a.m. PT/1:30 p.m. ET.