Sexy Surfer Says She's Not Guilty Of Attempted Murder After Hitting Senior With Moving Car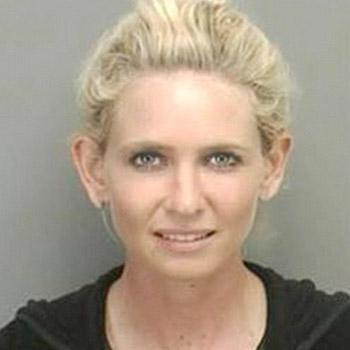 The beautiful model/surfer accused of barreling into a 73-year-old woman with her vehicle -- throwing the woman 20 feet on impact -- pleaded not guilty to second-degree attempted murder during a court hearing at Hawaii's Oahu Community Correctional Center on Tuesday.
Jill Hansen, 30, entered her plea through a closed circuit television feed, where she was seen badgering guards as to how long the hearing would take prior to the commencement of the session.
Article continues below advertisement
Authorities said that Hansen, on May 14, trailed the victim, Elizabeth Conklin, into a parking facility at the Diamond Head Apartments, then careened into her with her automobile.
Conklin, who was taken into a Honolulu hospital with bruises, scrapes and cuts, said a Good Samaritan by the name of Chris Khory "totally saved my life" after smashing Hansen's back window — before a blow with the car that would have been the coup de gras.
"She saw my car, it was the car she wanted, she followed me and was going to kill me to get the car," she told ABC News.
As we previously reported, Hansen wrote on her Facebook page on the very day of the incident: "I am becoming a professional (surfer)! I have worked SOOOO hard to get to today. I am so grateful for all the support of the surfers and the ASP Association of Surfing Professionals."
Hansen, who's currently in custody on $1 million bail, will return before a judge for a July trial.
We'll keep you updated on the latest in this story, right here on Radar.