The Show Must Go On! JLo Backflips -- She WILL Perform At World Cup Opener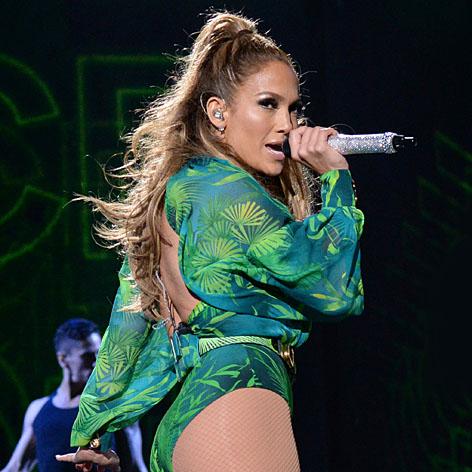 JLo certainly is keeping us on our toes.
After officially withdrawing from performing at this year's FIFA World Cup opening ceremony, RadarOnline.com can exclusively reveal that the show will go on – with her!
After Jennifer Lopez's rep released a statement to CNN Sunday night saying that she wouldn't perform, the "Jenny from the Block" crooner decided it would be better for her image if she kept her date with Brazil – and the world.
Article continues below advertisement
"The backlash was so significant that she decided that she needed to attend," a source inside the World Cup organizing committee told Radar.
Although the rep's statement didn't list a specific reason for the singer's withdrawal, the source confirms that it all came down to money.
"JLo was in a back and forth with the World Cup about expenses," the insider confirmed. "She had wanted them to cover everything for her, from private transportation, to her hotel and the costs associated for her entire entourage."
When the committee allegedly wouldn't budge, JLo decided to pull out. But with a new album dropping June 12, the actress/singer reportedly decided that performing the official song would be in her best interest.
"But in the end, the record label privately told JLo that she needed to perform this event," the source added. "It's the world stage…It would have been foolish for her not to exploit the World Cup for the publicity factor alone."