Jennifer Lopez's Ex Casper Smart: 'No Truth' To Hook-Up Claims Made By Second Transgender Model Xhristina Marie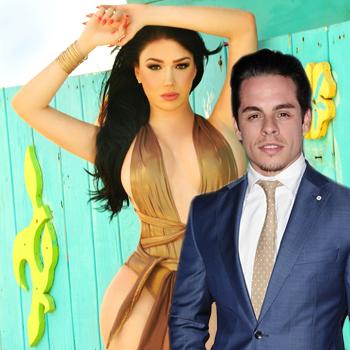 Jennifer Lopez's ex Casper Smart denied the recent claims of a hook-up made by a trangsender bikini model, saying "there is no truth to any meeting or physical encounter" with the transgender woman, Xhristina Marie.
After Marie, 25, boasted of an encounter with the choreographer — she claimed she and Smart "grabbed each other" while in a moving vehicle, adding, "We did everything you can do while driving" — Smart told Access Hollywood, "I am weighing my options on the appropriate action to take against Xhristina Marie and/or The Sun."
Article continues below advertisement
In addition, an insider told the show that claims made by Sofie Vissa, the initial trangsender bikini model who claimed the former flame of the "On The Floor" singer exchanged racy Instagram messages with her, were bogus.
"Casper does not know this person, has never met this person, has never seen this person and most importantly never has communicated with this person via direct message or in any other manner," the source told Access Hollywood on Friday.
The source went on to say that Smart's association with Vissa "does not exist, never has and is a complete fabrication."
As we previously reported, Lopez, 44, and Smart, 27, quietly broke up in April, and the recent claims by the models had nothing to do with the amicable split.
According to online reports, Smart leaves the relationship with what he came in with, save for a pair of motorcycles, a Jeep and a truck the singer let him have on the way out the door.