She's Making His Day! Clint Eastwood Dating Hostess Who Worked At His Hotel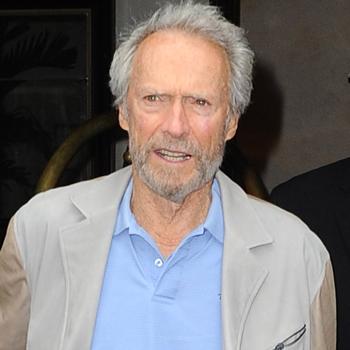 Clint Eastwood has found his hostess with the mostess.
The actor-director, in his second major relationship since his spilt with ex-wife Dina Eastwood, is dating Christina Sandera, a hostess at his Carmel, Calif. business, the Mission Ranch Hotel.
The 84-year-old icon and Sandera were spotted recently shopping at a Los Angeles Whole Foods store, blowing the lid off their simmering romance.
Sandera, an insider told US, resides with The Good, the Bad and the Ugly star "in his house he used to share with Dina," having "moved in months ago."
Article continues below advertisement
The Million Dollar Baby director's "kids have all met Christina and like" their father's new love interest, praising her for her down-to-earth, "normal" nature, the source said.
The Unforgiven star famously was involved in an inadvertent celebrity wife swap in the wake of his split from Dina, having gotten involved with photographer Erica Tomlinson-Fisher, while his ex palled around with Scott Fisher, Erica's ex-hubby.
That affair has cooled off, an insider told the magazine, adding, "Erica Tomlinson-Fischer now seems to be gone -- she hasn't been around in awhile -- Clint is with Christina and happy."