Dina Eastwood Says 'I Never Thought It Would Happen To Me,' Of Split With Clint, But Admits She Felt Signs Of Marriage Crumbling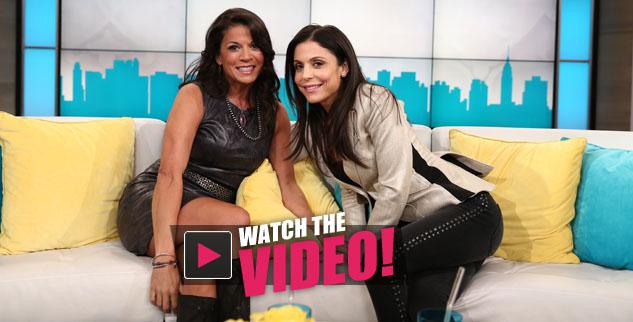 Just months after filing for divorce from husband Clint Eastwood, Dina is opening up about the bizarre split during an interview with Bethenny Frankel, and RadarOnline.com has all the exciting clips and details.
"My plan is to not cry for three days at a time. And that's what I'm doing so today is a good day," Dina told Frankel when asked how she's doing, noting that she's on day 4 with no tears.
"I'm not pity partying by any means. I am just saying it's bizarre, I'm not a crier. I'm not a messed up girl. I don't get shaken up by things. Unbelievably, as you probably know it's bizarre how many tears come in your body… I've been in a bizarre pretty bad, pretty good place. Like this for about seven months."
Article continues below advertisement
At the age of 48, Dina tells Frankel she never thought she'd have to start over so late in life.
I never thought it would happen to me. Nobody does, but if it ever happened to me I better start taking classes at the community college to see what I'm good at. So I started doing that a few years ago but I think that what surprised me was I thought we would have this perfect smooth breakup or reentry out into the world and stuff started happening in the spring that through me for a loop," she said.
"I had no clue there would be turbulence or bizarre things occur. I thought it would be really cool and we would always live in the same town and go to the same place to have a drink. I didn't get it."
Married to Clint for nearly seven years, Dina says she was absolutely in love with him, but sadly felt signs of the marriage crumbling.
"I felt signs, I don't know about him. I definitely felt signs, yeah," Dina said.
Article continues below advertisement
"I don't think we will be getting back together. That is why I filed for divorce. I think maybe a part of me was holding out, like what are we doing here? Then there have been some definite signs that we're not going to get back together so let's move on amicably is my opinion but I think there is a mental chokehold on you when you don't have something in place that shows you are definitely apart. I don't see how I'm supposed to proceed."
And although Dina is moving on, she says it's the worst thing she's ever been through.
"It's so cliché to say that, but yes. Yeah absolutely," she said.
"Clint's lovely, he hasn't done much. It's other people around him have done things that have blown me away and again my future ex-husband has done nothing. He's probably the sweetest guy I've ever met. He is the sweetest, he is a loving, kind, low-key person so my intuition was still great on marrying a good person."
Finally, Dina addresses infidelity reports and claims there was no cheating because they were already split up.
"Gosh I don't think you can call any infidelity or cheating or anything like that when we are already living separately, same house, but separately you're living estranged so I have no intention of ever saying that, no," Dina said.
To catch her entire interview on the Bethenny show, tune in on Dec. 10.