House Of Horrors! Florida Accountant Imprisons Three Women As Sex Slaves For Months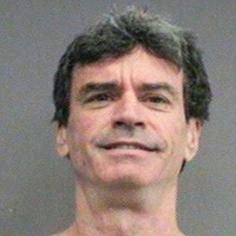 An accountant in Florida has been arrested for allegedly trapping three women in his home and keeping them as his personal sex slaves, according to the Daily Mail.
53-year-old CPA Timothy Deegan, of Gainesville, Florida, allegedly was also prostituting out the three women, while keeping them under control with promises of drugs and threats of violence.
The Daily Mail also reports that Deegen allegedly kept tabs on the women for months with video cameras, booby traps and even removed door handles so they couldn't escape. He also reportedly used hidden cameras to record them having sex with each other and would then leak the footage on the Internet. He would allegedly rape them, too.
Article continues below advertisement
The Gainsville Sun reports that Deegan was booked on three counts of human trafficking by Alachua County.
Reports claim that Deegan would also track his alleged victims via GPS on their phones and would call them with threats if they ventured too far away from his home.
"He was basically prostituting them out, in exchange for the money and the sex and the drugs," Alachua County Sheriff's Office spokeswoman Sergeant Becky Butscher told MyFoxOrlando.
"They stayed, because they were afraid. He made traps, he watched their every move. He kept them addicted to drugs," she added.
Deegan remained in prison in lieu of $300,000 bond.