Exclusive
I Did It! 'RHOA' Star Apollo Nida Pleads Guilty To Fraud & Identity Theft Charges, Says 'I'm Cool' With Taking The Rap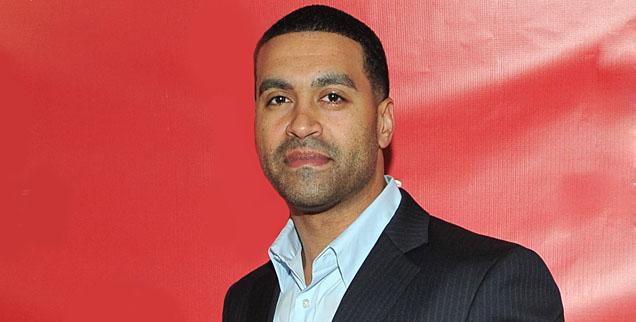 Real Housewives of Atlanta star Apollo Nida plead guilty today to a complicated $2.3 million fraud scheme. And though Phaedra Parks' hubby is now facing serious jail time, RadarOnline.com has exclusively learned that he's staying positive and hoping for the best.
"I just left the courthouse, and I'm alive," Nida told RadarOnline.com from Atlanta on Tuesday. "I'm cool."
"I feel good about the support I'm getting," he revealed recently. "All the support's been needed. It's an uphill battle, but we're still staying positive."
Article continues below advertisement
Speculation that Nida was set to enter a plea ran high in recent weeks after his attorneys waived his indictment — a common first step in setting up a plea deal.
Nida was charged with bank fraud and identity theft in January. Specifically, prosecutors alleged that he created fake companies, enabling him to access databases to find individuals to rip off. He allegedly opened fake bank accounts under those real names and funneled stolen U.S. Treasury checks and auto loan proceeds into those accounts.
Nida previously told RadarOnline.com that he hoped his experiences could inspire young people to choose a different path.
"Don't do as I do, but take my experiences and hope that it will give you a better platform," he said, noting, "I have very educating things to say, so that people can embark on something new."
Indeed, despite his legal troubles, Nida insisted life has never been better. "We have a lot of good stuff to talk about!" he says. "Everything doesn't have to be negative. "Right now, I'm working on a three-part project on a new fitness series to compete with P90x and Insanity. I'm about to launch the pre-natal video for pregnant women. I'm working on a distribution deal. Working on Phine Dining. It's a lot. We're doing monthly subscriptions to the site. I have a lot of positive things out there to talk about."