Exclusive
'Real Housewives Of Atlanta' Star Apollo Nida Close To Striking Plea Deal In Fraud Case -- Could He Get Off?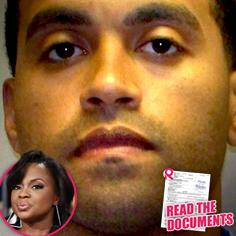 Article continues below advertisement
"They are still in the process of investigating additional facts and negotiating a resolution," the documents explain, and "have made substantial progress toward a resolution of this case."
Court Documents Expose Nida's Secret Scrambling For A Deal
As such, the court agreed to yet another extension, up until April 25, in the hopes that Nida will be able to come to a deal with the government.
The new extension ensures he will have "sufficient time to consult with his counsel, investigate all facts material to resolving this matter, and continue said discussions with the government," his attorneys wrote.