We Did It, Your Honor! Teresa & Joe Giudice Plead Guilty To Fraud And Tax Evasion Charges, BOTH Facing Jail Time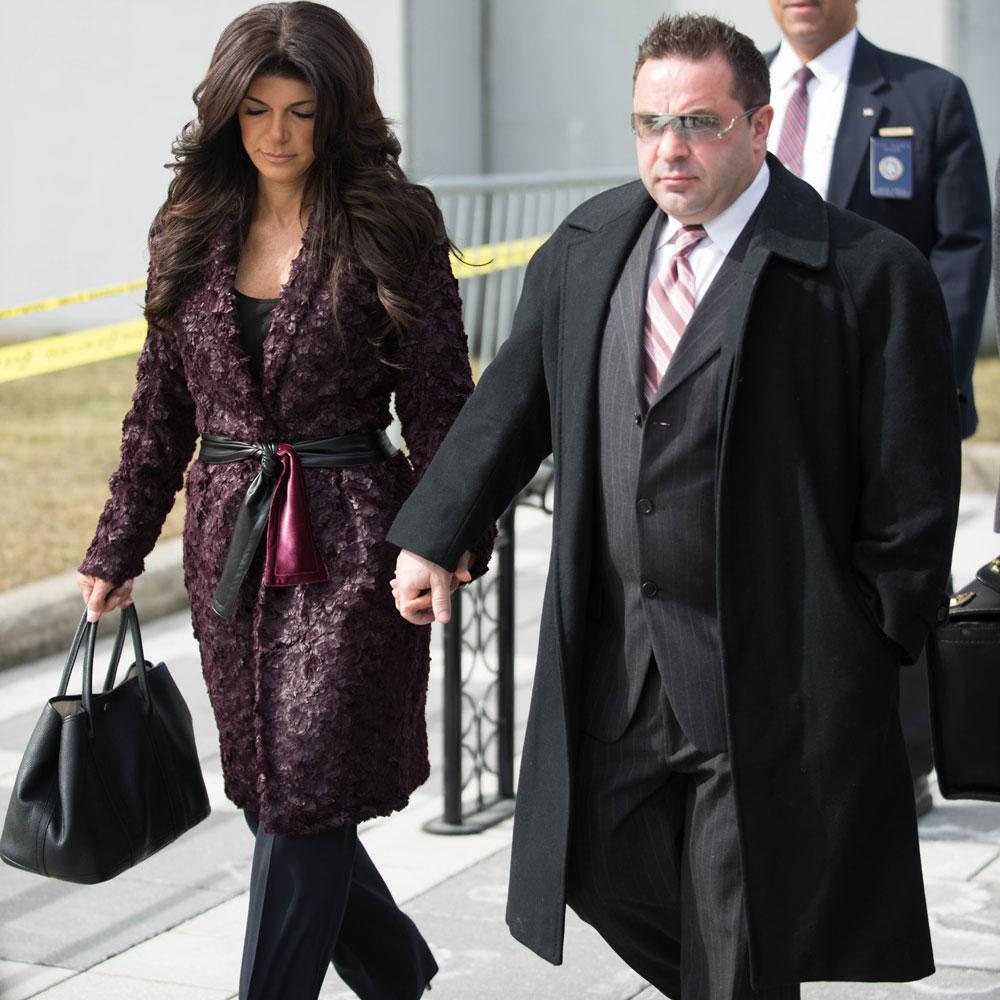 Lady justice was hard at work in New Jersey Tuesday morning dealing with Teresa and Joe Giudice admitting they were guilty of several fraud and tax evasion charges they have been hit with, and now they are both facing years behind bars.
The Real Housewives of New Jersey stars made a grand entrance into the federal courthouse where they both said to Judge Esther Salas "Yes, your honor," when asked if they were admitting to the fraud charges.
Article continues below advertisement
GALLERY: The Giudice's 30 Most Shocking Quotes About Fraud & Finances
Without obvious emotion, the pair entered their pleas and will be sentenced at a later date.
Teresa could be spending less than two years in prison while Juicy Joe may spend a minimum of three years behind bars according to their plea deal NJ.com reported.
Prosecutors accused the pair of exaggerating their income while applying for loans before their television show debuted in 2009, then hiding their improving fortunes in a bankruptcy filing after their first season aired.
They were hit with a 41-count indictment last year and prosecutors then added on even more charges in the months to come.