'RHOA' Shocker! Phaedra Parks' Husband Apollo Nida Charged With Bank Fraud & Identity Theft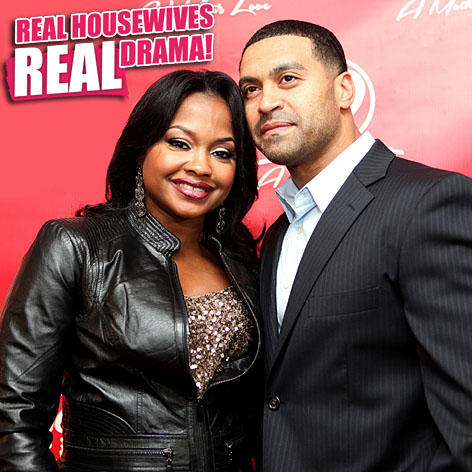 Phaedra Parks' husband, Apollo Nida, was charged with bank fraud and identity theft on Friday.
The Real Housewives of Atlanta mate had surrendered to federal officials late Thursday. He was charged and U.S. District Judge Gerrilyn G. Brill released the reality star on a pretrial bond of $25,000.
In a written affidavit obtained by the Atlanta Constitution, U.S. Secret Service Agent in the Counterfeit and U.S. Treasury Check Squad, Alexandre Herrera, charged that Nida created fake companies, enabling him to access databases to find individuals to rip off. He opened fake bank accounts under those real names and funneled stolen U.S. Treasury checks and auto loan proceeds into those accounts.
Article continues below advertisement
He was implicated during an investigation into Gayla St. Julien who Herrera said was opening bank accounts under stolen identities to commit bank and check fraud.
According to the affidavit, St. Julien "described herself as Nida's 'right hand b****' in executing the legwork of his fraud schemes." She told Agent Herrera she received "scraps" compared to how much Nida pocketed.
He also allegedly opened a fake auto dealership and applied for auto loans in the names of stolen identities.
This isn't Nida's first run-in with the Feds. He spent five years in prison -- from 2004 to 2009 -- for violating federal racketeering laws related to auto title fraud.
He married Parks, an attorney, right after getting out of prison, and has appeared on her Bravo reality show numerous times.
His first court date has been set for February 12.