Exclusive
Lucky Break! Judge Grants 'Real Housewives Of Atlanta' Star Apollo Nida's Request To Delay Fraud Trial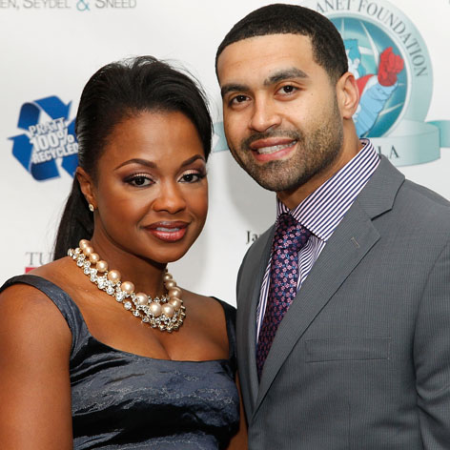 Facing claims he was the mastermind behind an identity theft and fraud scheme, Apollo Nida can use all the help he can get -- and it seems that the Real Housewives of Atlanta star has already caught a lucky break in his case just weeks after being arrested.
RadarOnline.com has exclusively learned that a judge has granted his request to delay his trial until March.
In court documents that were filed on February 14 and obtained by RadarOnline.com, a federal judge wrote, "The Court finds that the ends of justice served by granting the motion to continue outweighs the public's and defendant's interest in a speedy trial. Specifically, this delay will allow the parties time necessary to discuss a resolution of the allegations."
Article continues below advertisement
Nida filed a request asking for the delay on February 10, claiming that a postponement would allow him more time to go over the government's case against him before deciding whether to proceed with a trial or accept some kind of a plea deal.
Nida is facing several years in prison over allegations that he stole unsuspecting victims' identities through a shady business empire and then used that information to open fake bank accounts for cashing stolen checks.
Though his wife, Phaedra Parks was involved with several of his businesses, according to evidence unearthed by RadarOnline.com, she has not been charged or even named in connection with the case.
The trial will continue on March 25, but in the meantime, Nida could still be in the dog house.
As RadarOnline.com exclusively reported, he spent Valentine's Day partying with other women in Columbia, South Carolina, while his wife was in Louisiana for book signings.