Exclusive
Phaedra Abandons Apollo? Atlanta Housewife Parks & Husband Nida Living Separate Lives As He Prepares For Fraud Trial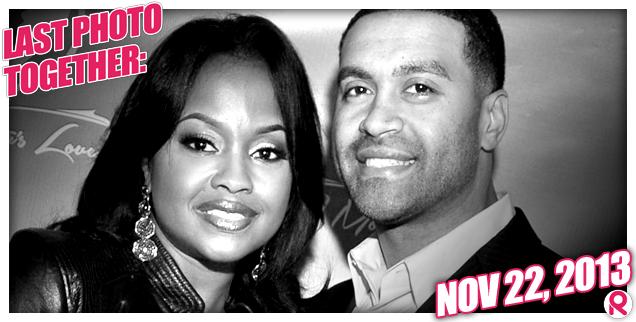 When Apollo Nida was arrested for fraud and identity theft last month, he insisted that his marriage had been unaffected by his legal issues, and that he and his wife, Phaedra Parks, would "never" split up.
But RadarOnline.com has learned that the Real Housewives of Atlanta couple have actually been living separate lives for weeks -- and haven't been photographed together since last November!
Instead of standing by her man's side as he prepares for the next round of his trial in March, Parks has chosen to launch a book tour for her advice guide Secrets of a Southern Belle -- even though it was released more than three months ago.
Article continues below advertisement
Nida was arrested on January 24. Soon after, she announced a book signing at Atlanta City Hall for one week later on January 31 (that had to be pushed back after the Georgia ice storm). On February 7, she signed in Atlanta, before heading off on a tour that took her to New Orleans (February 14); Harvey, Louisiana (February 15); Bay Saint Louis, Mississippi (February 16); Alexandria, Louisiana (February 17); Shreveport (February 18, 19); Ridgeland, Mississippi (February 20); Jackson, Alabama (February 21); and Birmingham, Alabama (February 22). She'll head north to North Carolina on February 26.
MORE ON:
Celebrity Justice
Article continues below advertisement
All told, the couple haven't been photographed together in public since November 22. The last time Parks posted a pic of him on her Twitter account was before that, on October 26, when she retweeted an even older photo from a fan. Nida hasn't posted a pic of his wife since March.
This new distance comes on top of reports from last spring, when an anonymous source claimed to have spent the night with Nida at an Atlanta Holiday Inn in March, and presented a room receipt that allegedly showed he had paid to host their tryst.