Exclusive
'RHOA' Star Apollo Nida Reveals Tragic Past: Family Member 'OD'd On Heroin In Front Of Me,' Insists 'I'm More Than Just What You See On TV'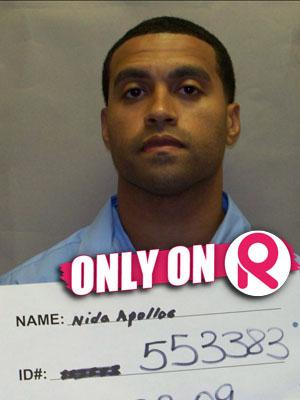 Article continues below advertisement
"People want to hear the true side of me," Nida tells Radar. "I'm more than just what you see on TV and what's been tossed around in the media."
Indeed, before he was a reality star and member of Atlanta's social scene, Nida managed to triumph over dark childhood struggles that he's rarely discussed -- until now.
As a child, a family member "OD'd on heroin in front of me," Nida reveals. "I lived from place to place."
Article continues below advertisement
"Don't do as I do, but take my experiences and hope that it will give you a better platform," he says, noting, "I have very educating things to say, so that people can embark on something new."
Indeed, despite his legal troubles, Nida says life has never been better. "We have a lot of good stuff to talk about!" he says. "Everything doesn't have to be negative. "Right now, I'm working on a three-part project on a new fitness series to compete with P90x and Insanity. I'm about to launch the pre-natal video for pregnant women. I'm working on a distribution deal. Working on Phine Dining. It's a lot. We're doing monthly subscriptions to the site. I have a lot of positive things out there to talk about."
Meanwhile, he has until April 25 to sort out what he calls his "legal issues," with a court recently offering him up until then to reach a plea deal or head to trial.