Phaedra Parks Walks Out On Apollo Nida — After Seeing Him With Kenya Moore!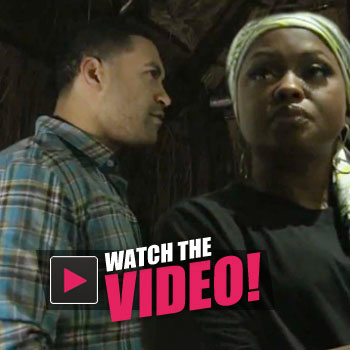 On last week's episode, The Real Housewives of Atlanta star Phaedra Parks stormed off after she saw her husband Apollo Nidaand frenemyKenya Moore looking flirty during their trip to Mexico – and the drama continues to unfold, RadarOnline.com has learned.
In a new preview, Nida is advised by the other housewives to go look for his wife.
"Obviously, he is wrong and Kenya is wrong," NeNe Leakes said. "If you are committed to one another, there are lines of respect you just cannot cross."
Article continues below advertisement
Faked Scenes, Lies & Payoffs – The Ultimate Guide To Reality TV Shows
Leakes' husband Gregg jokes about the wrath of Parks!
"Don't wake up in the morning and be my complexion because you got burnt up in your sleep," he jests to Nida.
After his friends offer him advice, Nida leaves the party to look for his wife.
"I am not in the mood to be over there," Parks told her hubby when he found her locked out of their hotel room.
Nida — who is facing fraud charges – leaves her with no key and no intention to help her.
He appears upset with how Phaedra was behaving but made no effort to appease her.
Watch the drama unfold below: