Exclusive
Will Apollo Nida Get Off? 'RHOA' Star's Attorney Waives Indictment In Fraud Case, Suggesting He Could Be Close To Signing Plea Deal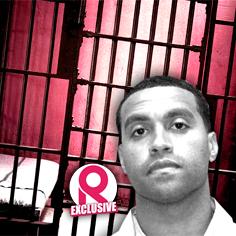 It's trial time for Apollo Nida. The Real Housewives of Atlanta star waived indictment in court on April 21, RadarOnline.com has learned, essentially agreeing that the prosecutor in his bank fraud and identity theft case has enough evidence for the case to proceed without any delay.
According to court documents obtained by Radar, Nida's attorneys waived the indictment on April 21. Prosecutors charged in documents that Nida "did willfully, unlawfully, combine, conspire, confederate, agree … to commit certain offenses against the United States," including "to devise and intend to devise a scheme and artifice to defraud financial institutions, other companies and individuals, and to obtain money and property by means of materially false and fraudulent pretenses," "to knowingly execute, and attempt to execute, a scheme and artifice to defraud financial institutions."
Article continues below advertisement
READ The Court Documents That Will Send Apollo Nida To Trial
As Radar has reported, he allegedly created companies "purporting to be collection agencies," the documents read, "in order to obtain access to the personal information of others," and then  used that information to take out loans and purchase checks.
Since Phaedra Parks' husband waived the indictment, the next step is a trial, but no trial date has been set.
Such a decision is often the preceding step to a plea deal, and as Radar has reported, Nida has been attempting to hammer one out for months.
When reached by Radar for comment, Nida refused to discuss the case directly, but did want to thank fans for their support.
"I feel good about the support I'm getting," he told Radar exclusively. "All the support's been needed. It's an uphill battle, but we're still staying positive."
Article continues below advertisement
As news of the waiver broke, Nida was hopping on a plane to Washington, D.C., where he said he would be attended "a function for battered women."
Faked Scenes, Lies & Payoffs – The Ultimate Guide To Reality TV Shows
He also declined to comment on the April 24 of his alleged co-conspirator, Gayla St. Julien, to five years in prison for her part in the supposed scheme.
"She'll probably do like 25 months," he noted. "She's already done seven months, so she'll be home soon. I have nothing negative to say about her situation at all."