Swell For Mel: Gibson's Conviction In Battery On Oksana Grigorieva About To Disappear From His Record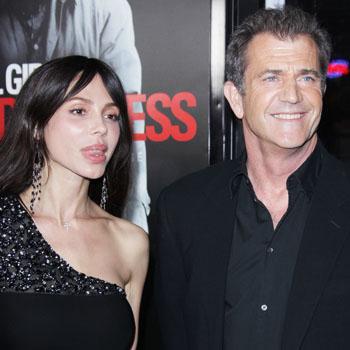 The battery conviction Mel Gibson caught for his admitted open-handed smack of Oksana Grigorieva in January 2010 is about to be expunged from his record, RadarOnline.com has learned.
Via his attorneys, the Passion director — who said in court docs that he "slapped Oksana one time with an open hand in an attempt to bring her back to reality" — has the wheels in motion to appear in a Los Angeles courtroom this month, where he will petition the court to expunge the no contest plea to the misdemeanor charge from his record.
Article continues below advertisement
Gibson's legal team said that the Lethal Weapon star has fulfilled all of the requirements asked of him in the wake of the March 2011 plea, including three years of probation, 16 hours of community service, a fine, a year of counseling, and maintenance of peace with Grigorieva, the mother of his 4-year-old daughter, Lucia.
In an April 2011 interview with Deadline, Gibson justified entering the no contest plea as a means to an end in the contentious situation.
MORE ON:
Oksana Grigorieva
"I was allowed to end the case and still maintain my innocence," he said. "I could have continued to fight this for years and it probably would have come out fine. But I ended it for my children and my family.
"This was going to be such a circus. You don't drag other people in your life through this sewer needlessly, so I'll take the hit and move on."
Gibson, of course, delivered a series of racist, sexist and threatening tirades toward Grigorieva in a series of tapes exclusively here on Radar. While the court might be willing to erase the offense, Gibson's career and image has yet to rebound from the Grigorieva saga, most famously a possible career-rebounding cameo in The Hangover 2 that was overwhelmingly 86'ed by the film's cast and crew.