Exclusive
EXCLUSIVE: Oksana Grigorieva's Dentist Deposed; Explosive Never-Before-Seen Photos Introduced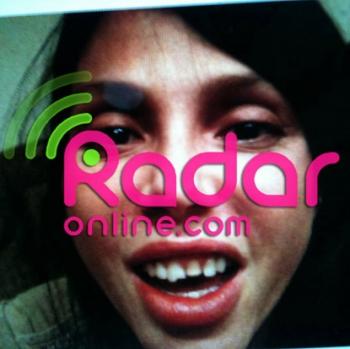 The dentist who treated Oksana Grigorieva the day after Mel Gibson allegedly assaulted her, resulting in two broken veneers, was deposed in Los Angeles on Tuesday, RadarOnline.com is exclusively reporting.
EXCLUSIVE FIRST PHOTOS: The Injury To Oksana's Teeth
According to a source close to the situation, Dr. Shelden Ross brought in eight new photos during his deposition. The photos were taken at his office on January 7, 2010.
Article continues below advertisement
Sources who saw the photos told RadarOnline.com they are graphic and powerful evidence that are consistent with Grigorieva's claims against Gibson.
RadarOnline.com was first to publish world exclusive photos showing Oksana's injuries and the new photos introduced as evidence on Tuesday are consistent in depicting the same injuries visible in our photographs.
Before the photos surfaced, a lawyer for Gibson told RadarOnline.com that all of Oksana's teeth were in her head. Team Gibson has seemed to draw a line that Oksana's broken veneers do not constitute broken teeth -- a claim that is technically true, but ignores the underlying alleged violence that led to the injuries.
Oksana says Mel punched her in the head twice, and in blockbuster recordings obtained exclusively by RadarOnline.com at one point the actor/director tells her she "deserved" it.
Gibson admitted in his declaration to the court that he slappedg Grigorieva, 40, in an attempt - he claimed - to calm her down. But the broken veneers shown in the photos are proof - according to Oksana's camp - that Mel hit her extremely hard.
Article continues below advertisement