Mel Gibson Called Holocaust Horses**t, Threatened To Have Ex Killed Says Screenwriter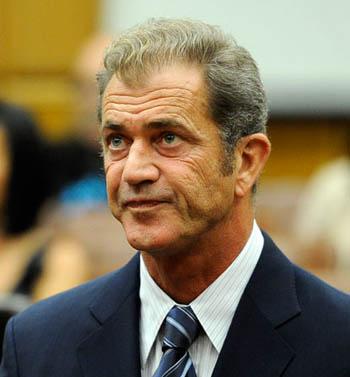 Article continues below advertisement
Ezterhas wrote that Gibson was doing the movie "in an attempt to deflect continuing charges of anti-Semitism which have dogged you, charges which have crippled your career."
He shockingly says that he now believes Gibson is truly anti-Semitic.
"I've come to the conclusion that the reason you won't make 'The Maccabees' is the ugliest possible one. You hate Jews," Ezterhas wrote in the letter obtained by The Wrap.
As RadarOnline.com exclusively reported, Mel was caught in a series of violent voicemails threatening to kill his then girlfriend Oksana Grigorieva, and Ezterhas writes that he was witness to Gibson's continued threats.
"You were raving at Oksana even after you'd reached a custody agreement over Luci," he writes in the letter.
"And then you were even more explicit about your threat: "I'm going to kill her! I'm going to have her killed!" You said you'd become friends with two FBI agents (or former FBI agents) and they were going to help you to kill her."
Article continues below advertisement
Ezterhas said Gibson also unleashed repeated anti-Semitic rants.
"You continually called Jews 'Hebes' and 'oven-dodgers' and 'Jewboys.' It seemed that most times when we discussed someone, you asked 'He's a Hebe, isn't he?' You said most 'gatekeepers' of American companies were 'Hebes' who 'controlled their bosses.'"
The slurs continued Ezterhas claimed.
"You said the Holocaust was 'mostly a lot of horses**t.' You said the Torah made reference to the sacrifice of Christian babies and infants. When I told you that you were confusing the Torah with The Protocols of the Elders of Zion, ... you insisted 'it's in the Torah -- it's in there!' (It isn't)."
Unlike his vile rant against his ex, where he one time threatened to bury her in a rose garden, for which he never apologized, Gibson responded back to Ezterhas' claims without addressing any of the specific hateful rants Ezterhas accused him of.
"I will acknowledge like most creative people I am passionate and intense," Gibson told Deadline.com.
"I was very frustrated that when you arrived at my home at the expense of both Warner Brothers and myself you hadn't written a single word of a script or even an outline after 15 months of research, meetings, discussions and the outpouring of my heartfelt vision for this story. I did react more strongly than I should have. I promptly sent you a written apology, the colorful words of which you apparently now find offensive. Let me now clearly apologize to you and your family in the simplest of terms."
Article continues below advertisement