Exclusive
The Battle Resumes: Mel Gibson Considering Making Moves To Get More Custody Of Daughter With Oksana Grigorieva -- After Incident Involving Her Son With Ex-007 Timothy Dalton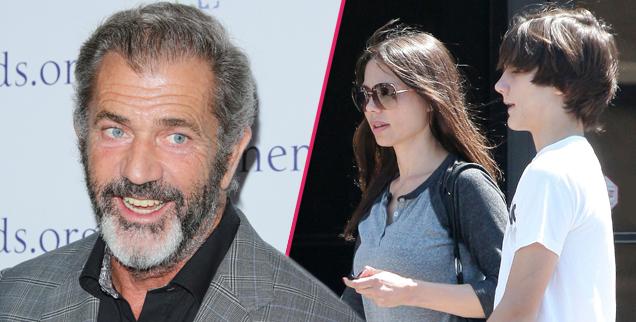 If she's not careful, he might "bury" her in the rose garden!
The former girlfriend of actor Mel Gibson may be facing a renewed custody battle with her pariah ex, who is considering going to family law court in Los Angeles in an attempt to get more custody of their four-year-old daughter Lucia, RadarOnline.com has exclusively learned.
Gibson's move follows an incident involving law enforcement and Oksana Grigorieva's eldest son with ex-007 Timothy Dalton, multiple sources have confirmed.
Article continues below advertisement
RadarOnline.com has chosen not to disclose the allegations or details of the police investigation as Alexander Dalton is a juvenile.
But a source revealed: "Oksana is terrified that Mel is going to go to court and ask Judge Scott Gordon to give him sole custody of their daughter, Lucia, because of a recent incident. Oksana thinks Mel will try and use this to show the judge that she is an unfit mother."
It's a setback for the Russian beauty, who recently filed for bankruptcy.
In documents obtained by RadarOnline.com, Grigorieva, 43, claimed to have $48,676 in personal property, but a whopping $438,179 in debt; she said she only had $10 in cash to her name — but had assets including a $5,000 piano from her fleeting music career.
Gibson, 58, currently pays his ex $20,000 per month in child support and she also receives $2,500 per month from Dalton, 70.
As RadarOnline.com reported, Grigorieva turned down a massive settlement from Gibson in 2010, as much as $15 million, stemming from our explosive 2010 reports with exclusive audio of the Lethal Weapon star threatening to kill her and even punching her in the face.