Exclusive
Oksana Grigorieva: Why I Settled With Mel Gibson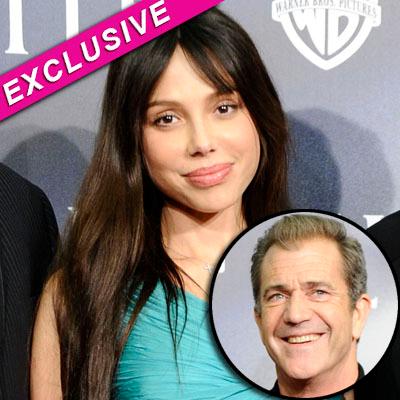 Oksana Grigorieva is telling friends that she accepted last week's truce deal with Mel Gibson because it's worth at least $3 million over time -- in actual dollars and sense.
The Russian musician, 40, had a forensic accountant analyze the 2011 deal compared with the $15 million settlement from 2010 that she ultimately disavowed, RadarOnline.com has exclusively learned.
"The previous offer was structured in a way that made its value less than $1 million," Oksana's lawyer Daniel Horowitz tells RadarOnline.com.
Article continues below advertisement
"Moreover, it required Oksana to surrender to Gibson all evidence in the criminal case against him, which could have made her subject to criminal charges ranging from bribery to destruction of evidence."
Grigorieva's lawyers value the present settlement -- which includes 16 years living rent free in a $1.8 million home, the $750,000 in periodic payments, the payments of attorney fees and rights to her album and videos -- "at over $3 million," Horowitz said.
You can read how her legal team broke it down in this exclusive statement to RadarOnline.com.
"Another main difference is that Oksana was able to pursue the criminal case against Gibson which would have vanished if she pursued the first deal," added Horowitz.
In March, Gibson pleaded no contest to a charge of battery against Grigorieva and was placed on three years of probation, ordered to do 16 hours of community service and undergo domestic violence counseling program.