Thanks For Nothing, Mel! Gibson's Baby Mama Oksana Grigorieva Files For Bankruptcy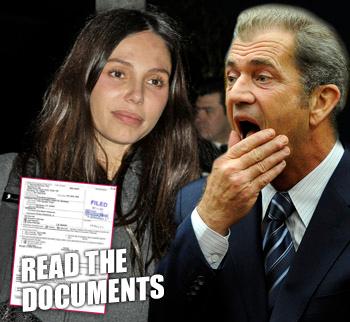 Mel Gibson's ex Oksana Grigorieva has filed for bankruptcy, RadarOnline.com is reporting.
The 43-year-old mother of Gibson's 4-year-old daughter Lucia, filed for Chapter 13 bankruptcy with the Central District of California on Jan. 6, 2014.
In the documents obtained by RadarOnline.com, Grigorieva claims to have $48,676 in personal property, but a whopping $438,179 in debt.
Grigorieva says she only has $10 in cash -- but she's got a $5,000 piano from her fleeting music career.
Article continues below advertisement
A lot of Grigorieva's debt comes from credit cards, totaling more than $150,000, but it's her long list of attorneys while battling Gibson is the messy custody fight that really cost her -- to the tune of $250,000.
Gibson pays his ex $20,000 per month in child support and she also receives $2,500 per month from ex Timothy Dalton with whom she has a son, Alexander.
And as part of an agreement with Gibson, Grigorieva gets a total of approximately $3 million over the course of years until 2016.
MORE ON:
Oksana Grigorieva