Exclusive
Kanye West Trying To Bully The French Government, Still Thinks They'll 'Come Around' And Let Him Wed Kim K 'Because Of Who They Are'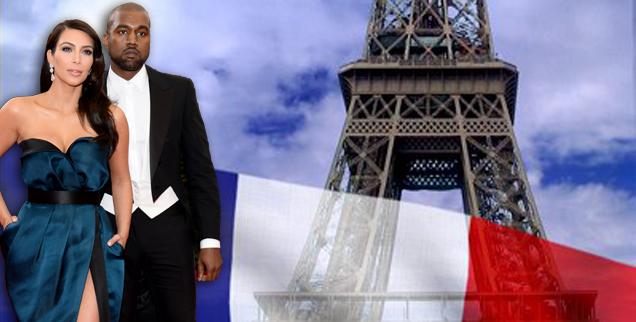 Article continues below advertisement
"Versailles is booked and paid for by E!," a source told RadarOnline.com.
"They were furious when Kanye demanded to change the venue, since the French government wouldn't let them break the rules and let them marry there without living there for the correct amount of days. So they moved that part of the wedding to Italy, their way around that French rule."
And despite not being able to tie the knot in France, the couple is still planning a pre-wedding festivity there -- which could even be a full-out wedding.
"They're still doing something in Paris. Both are supposed to be 'weddings' except neither will be legally binding. So there will be huge parties, and some wedding traditions, but no actual 'I dos,'" the insider revealed.
"Kanye still thinks that the French government will come around because of who they are, which is why he orchestrated having so much international spotlight on Italy in light of the change. Kim is staying totally and completely out of it."
MORE ON:
Keeping Up With the Kardashians
Article continues below advertisement
West, 36, has a lot of contacts overseas which he's said to have used to try and help pull some strings.
"This part of their nuptials is all about Kanye and his fashion contacts and European friends," the source told RadarOnline.com.
"Hardly any of Kim's side will be there. She's promised her friends a more normal wedding celebration later this summer in LA."
It was RadarOnline.com that first reported France's 40-day residency law, throwing Kimye's wedding plans into turmoil.