Diane Keaton's Shocking Bulimia Confession: 'I Consumed 20,000 Calories A Day'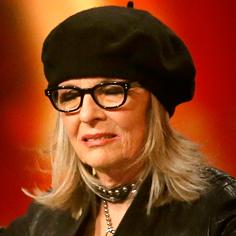 Beloved actress Diane Keaton is speaking out about a decades-old secret.
The star, 68, admitted to Dr. Oz on his talk show that her eating disorder was so severe in her 20's, she binged and purged up to 20,000 calories a day.
"All I did was feed my hunger. I was an addict," she told Oz on May 8.
Oprah's trusted pal read off a list of foods from then-budding actress' dangerous daily diet, which included a bucket of chicken, several orders of fries with blue cheese and ketchup, two TV dinners, pounds of candy, a cake and three banana cream pies.
Article continues below advertisement
"I was an obese person who had somehow tricked myself and managed to hide it," the Let's Just Say It Wasn't Pretty author said. "When you're living with a lie for four years, it wipes out any growth whatsoever."
Keaton later recovered with the help of a therapist.
"One day I stopped," she said. "I never, ever did it again. I just stopped and I don't even know why."
The star went on to win an Oscar for her role in infamous director Woody Allen's 1977 film Annie Hall, and to date leading men including Jack Nicholson, Al Pacino and Warren Beatty.