25 Shocking Celebrity Weight Changes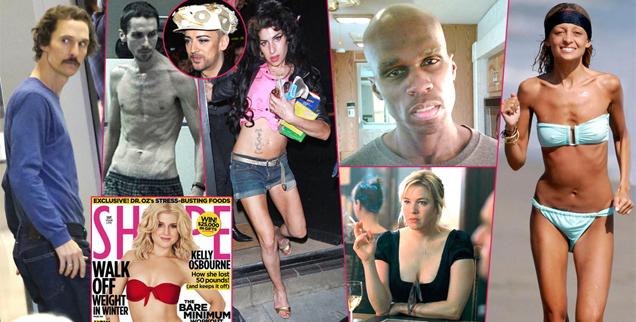 Sara Rue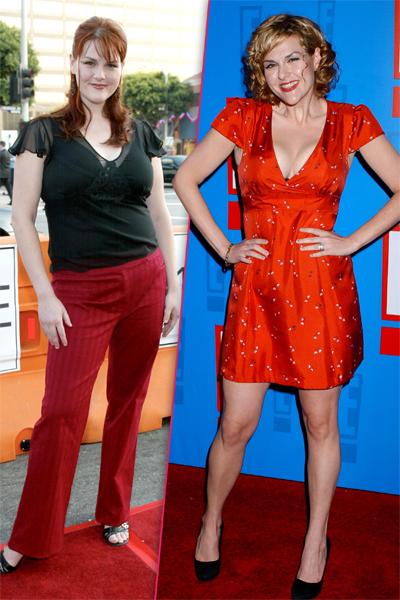 The Less Than Perfect actress lost 50 pounds after getting engaged to teacher Kevin Price and becoming a spokesperson for Jenny Craig. Sara Rue told People magazine in 2010, after losing the weight, "I've learned how to control portions; I've learned how to eat healthfully." She went from a size 14 to a lean size 6 for her wedding day in 2011. After having baby daughter Talulah earlier this year, Sara, 34, said she didn't put pressure on herself to lose the baby weight right away.
Article continues below advertisement
Matthew McConaughey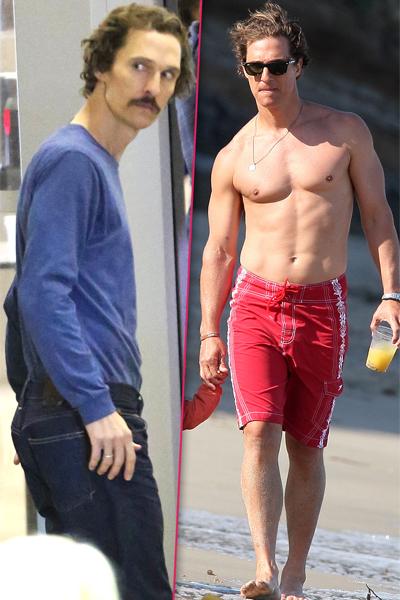 The film hasn't even come out yet but Matthew McConaughey made headlines last year for his dramatic weight loss, which saw his usually buff body wither away to skin and bone. The 43-year-old Texan went on an extreme diet – going from 170 to 143 pounds – to play an AIDS patient in the Dallas Buyers Club. In January Matthew said he spent "25 minutes" eating his first post-diet meal – a cheeseburger.
Anne Hathaway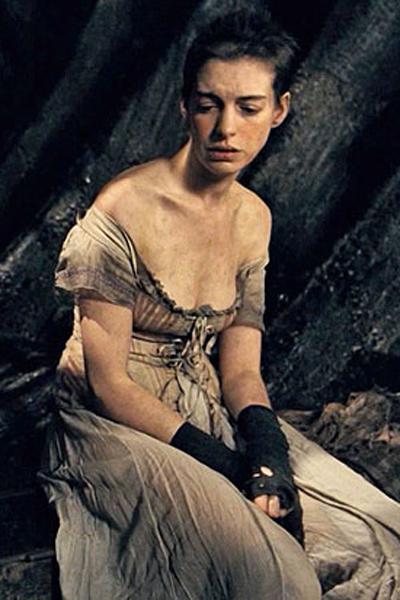 Anne Hathaway crashed dieted and lost 25 pounds to play a starving prostitute in the film Les Misérables. The already svelte 30-year-old says she survived on two thin squares of dried oatmeal paste a day to play the malnourished character. She told Vogue: "I had to be obsessive about it – the idea was to look near death."
Article continues below advertisement
Nicole Richie
When the reality-TV hit The Simple Life premiered in 2003, America fell in love with Nicole Richie, Paris Hilton's chubby best friend. A few years later the 5ft 1 star was snapped running along a beach looking skeletal and weighing an estimated 90 pounds. Now 31, the mom-of-two is still slim, but at a healthier weight.
Article continues below advertisement
50 Cent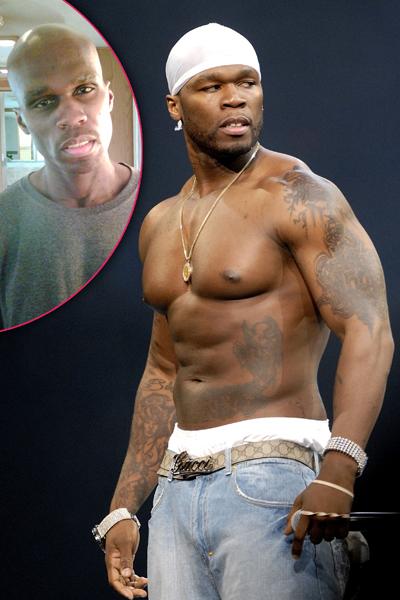 Known for his rippling muscles, 50 Cent drew concern in 2010 when a photo was released of him looking emaciated. But the 38-year-old rapper wasn't ill. He just lost 50 pounds – going from 214 to 160 pounds –to play a cancer patient in the movie Things Fall Apart.
Article continues below advertisement
Amy Winehouse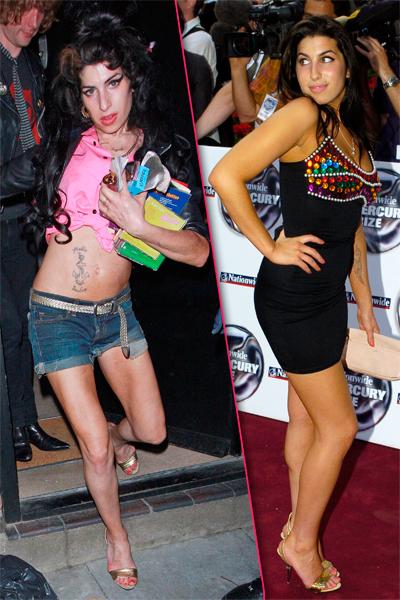 When the late Amy Winehouse burst on to the UK music scene in 2003 she was a voluptuous Londoner with curves in all the right places. By 2007 – battling bulimia, drug and alcohol addiction – the singer looked painfully thin with toothpick legs. In June Amy's brother Alex Winehouse told U.K. newspaper The Observer he thinks bulimia contributed to his sister's death of alcohol poisoning two years ago.
Article continues below advertisement
Chris Pratt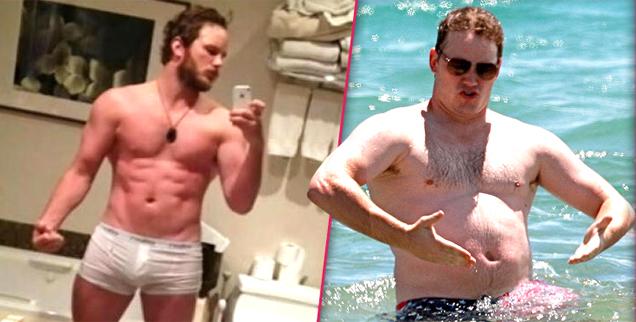 Actor Chris Pratt's weight has yo-yoed up and down dramatically in the past year. In December the 34-year-old told Jay Leno that he "gained 60 pounds in about four and a half months" to play an overweight lawyer in the film Starbuck. In July 2013 he posted a photo of himself online looking trim and ripped as he trains for the upcoming movie, Guardians of the Galaxy.
Article continues below advertisement
Christian Bale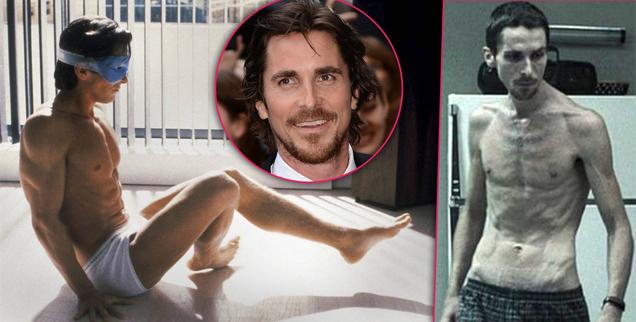 When it comes to dramatic weight loss and gain Christian Bale has it down to a fine art. The 39-year-old Oscar-winner starved himself to get his 6ft tall frame to just 122 pounds in 2004 to play an insomniac in The Machinist and lost 62 pounds to play a drug addict in 2010's The Fighter. In between he bulked up for roles in the Batman series and American Psycho.
Article continues below advertisement
Robert De Niro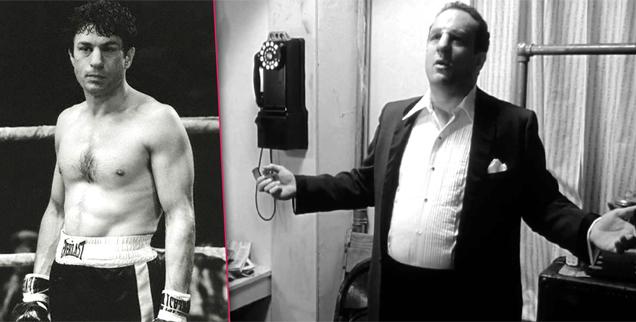 The Method actor Robert De Niro is the godfather when it comes to dramatically changing his weight for a film role. For the 1980 classic Raging Bull Robert De Niro packed on 60 pounds for his portrayal of boxer Jake LaMotta. During filming he went from a lean-fighting machine to an obese slob to play the ageing athlete.
Article continues below advertisement
Kelly Osbourne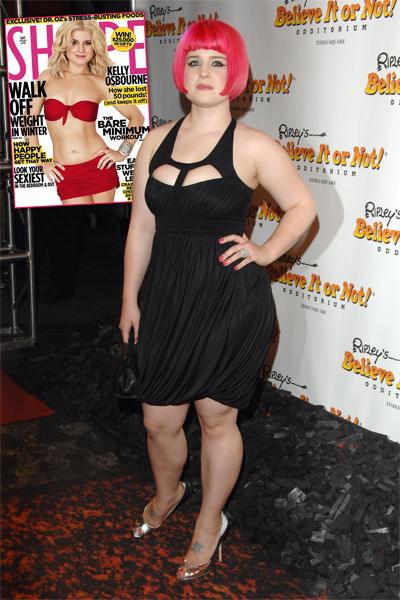 Over the past four years Kelly Osbourne has lost a staggering 70 pounds and has apparently won her battle with the bulge for good. Since she became famous in The Osbournes 11 years ago, the 28-year-old has blossomed from being an overweight, grumpy Goth to an exercise loving, healthy eating advocate.
Article continues below advertisement
Jonah Hill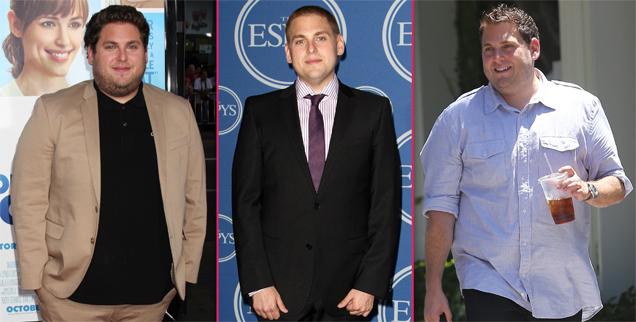 Jonah Hill went from a chunky funny man to a trim actor back to chubby one all in the space of a few years. In 2011, before filming 21 Jump Street, he lost more than 30 pounds, telling Esquire that he "went to a nutritionist" because he "wanted to be healthier." Two years later he has put some of the weight back on but is not nearly as heavy as he was in his Superbad days.
Article continues below advertisement
Tom Hanks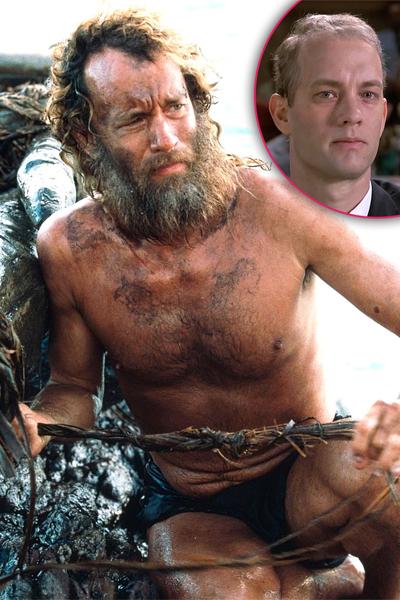 Oscar-winner Tom Hanks shed weight for two of his most memorable roles. He lost 26 pounds to play an AIDS patient in the 1993 movie Philadelphia. Seven years later he didn't shave or cut his hair for weeks and shed 55 pounds in four months to play a stranded plane crash survivor.
Article continues below advertisement
Charlize Theron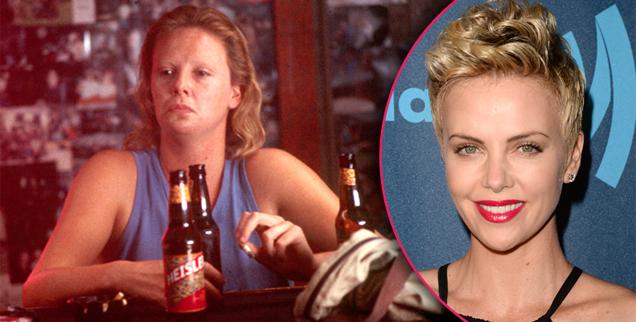 The South African beauty got ugly to play real-life serial killer Aileen Wuornos in the 2003 movie Monster. Charlize Theron packed on 30 pounds to prepare for the Oscar-winning role. The 37-year-old says she stuffed herself with "Krispy Kreme donuts" and "potato chips" to put on the weight.
Article continues below advertisement
Renée Zellweger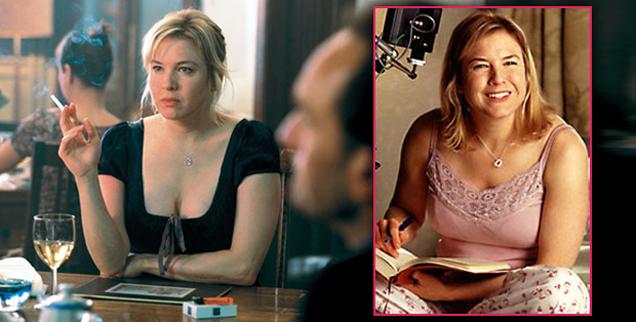 When she's not playing Britain's most famous chain-smoking 30-something singleton Renée Zellweger is running around Hollywood looking super trim in workout gear. But on the two occasions that she played Bridget Jones the actress put on 30 pounds, going from a size 4 to a size 14.
Article continues below advertisement
Boy George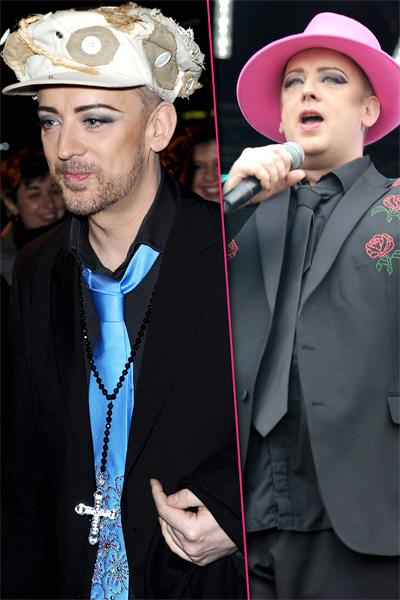 "I love that the size of my ass is trending worldwide!" That's what Boy George, 52, tweeted in February shortly after a photo he posted of himself looking trim caused social media buzz. The singer seemed to have halved his body size looking more like the colorful front man from his Culture Club days than the portly middle-aged former pop star he had become.
Article continues below advertisement
Drew Carey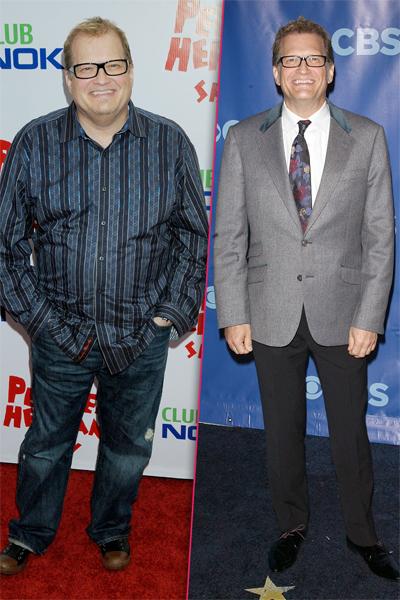 Back in September 2010 comedian Drew Carey talked to Parade magazine about his then astounding 80-pound weight loss. After tipping the scales at a hefty 262 pounds, The Price Is Right host eventually lost a total of 92 pounds. Speaking of his new healthy habits, Drew said last year: "It's just become a lifestyle."
Article continues below advertisement
Mark Wahlberg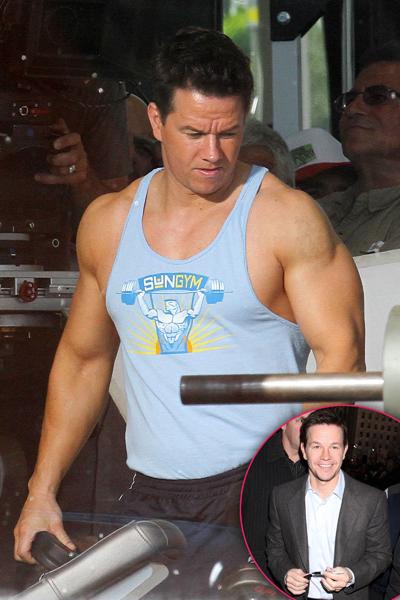 Even when he was known as Marky Mark back in the '90s, Mark Wahlberg https://radaronline.com/category/tags/mark-wahlberg/ has always had a toned physique. But when prepping for his role in the movie Pain & Gain the 42-year-old packed on 40 pounds of muscle by "eating ten meals a day" and doing "old-fashioned weight lifting."
Article continues below advertisement
Jared Leto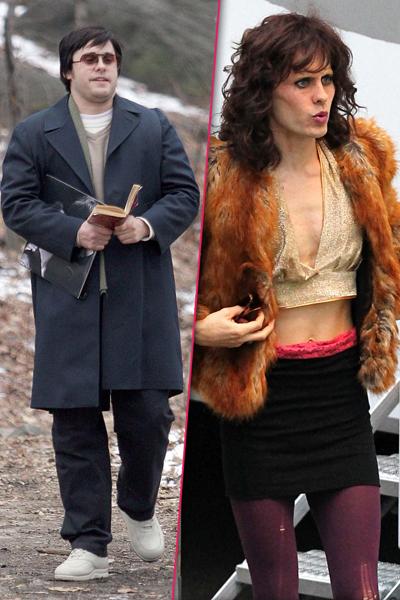 Jared Leto hit the headlines recently for his skeletal figure – losing 30 pounds and dropping to 116 pounds – to play a transsexual with AIDS in the Dallas Buyers Club. But back in the 2007 film Chapter 27, the 41-year-old won rave reviews for his portrayal of John Lennon's killer Mark David Chapman – a role he put on 60 pounds to prepare for.
Article continues below advertisement
Jennifer Hudson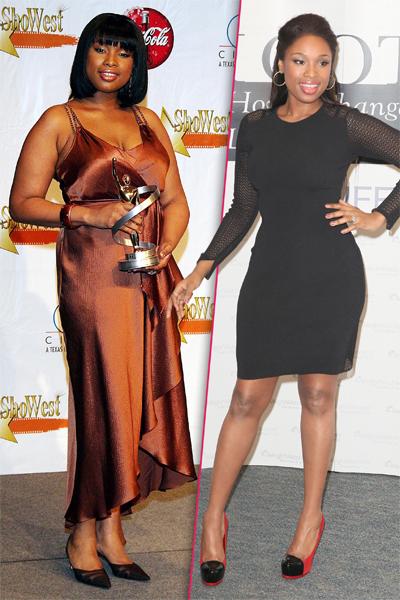 Before she became a spokesperson for Weight Watchers, American Idol's Jennifer Hudson was the poster child for voluptuous women everywhere who were happy with their curves. But after shedding a jaw dropping 80-plus pounds, the 31-year-old is frequently seen in skinny jeans and figure-hugging tops.
Article continues below advertisement
Star Jones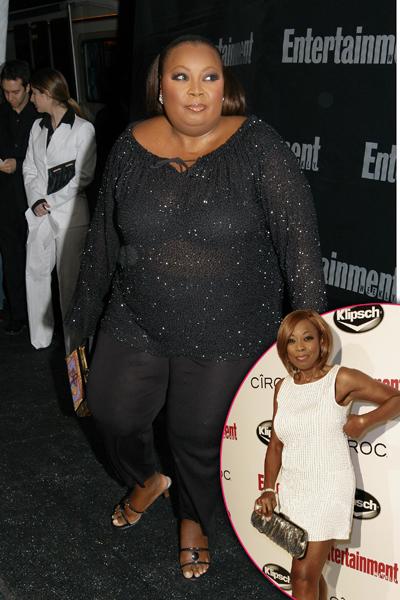 This former The View co-host was just as well known for her brash comments as she was for her 300-plus pound frame. But in 2003 Star Jones secretly had gastric bypass surgery and within three years ost a reported 160 pounds. After finally opening up about how she lost the weight, Jones said the surgery "isn't an easy fix..."
Article continues below advertisement
Natalie Portman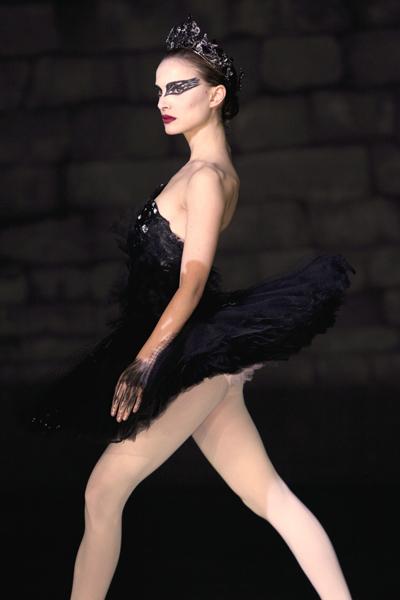 Natalie Portman was already petite when she took on the role of a ballerina in Black Swan. But, in addition to adopting a grueling ballet routine to prepare, the 32-year-old shed 20 pounds to become, as she put it, "really, really tiny."
Article continues below advertisement
Ricki Lake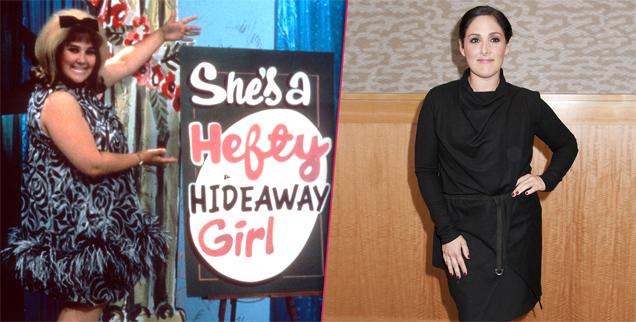 Before she became a '90s talk show sensation, Ricki Lake was an obese actress and the star of quirky hits like Hairspray. Two decades ago she shed 110 pounds from her 260-pound frame and became a TV star. After appearing on Dancing With The Stars in 2011, the mom-of-two slimmed down even further going from a size 8 to a 4 during the competition.
Article continues below advertisement
Kirstie Alley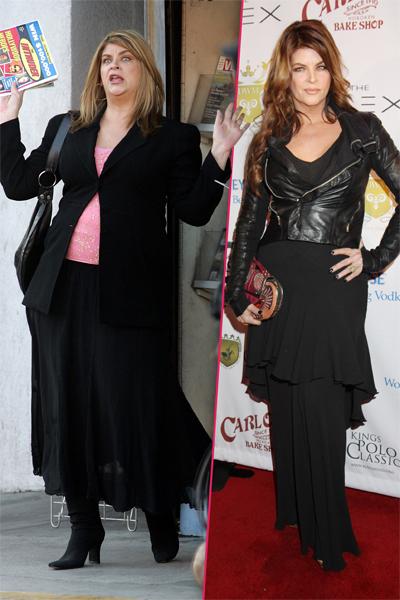 Fat Actress star Kirstie Alley, 62, is the queen of yo-yo dieting. At her heaviest she says she tipped the scales at 230 before shedding 75 pounds as a spokeswoman for Jenny Craig. After parting ways with the diet company in 2008 Kirstie's weight soared again until 2011 when she claims to have lost 100 pounds following her own Organic Liaison program and competing on Dancing With The Stars.
Article continues below advertisement
Mila Kunis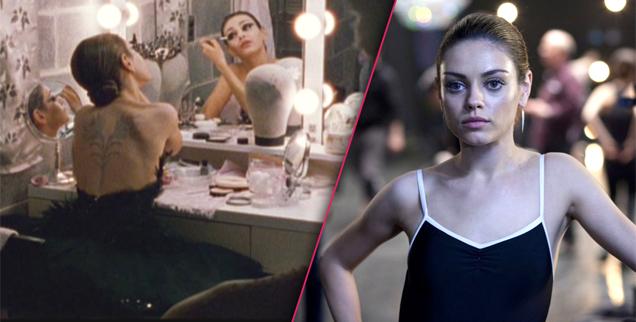 "Flat, flat, flat." That's how Mila Kunis says she looked when she lost 25 pounds to play a skinny ballerina in the movie Black Swan. The 29-year-old told Glamour she got down to 98 pounds, adding that her body had "no shape, no form, nothing..."
Article continues below advertisement
Carnie Wilson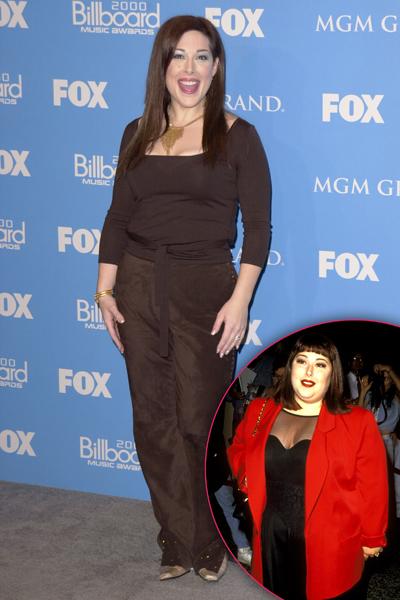 Carnie Wilson, 45, was 300 pounds in 1999 when she broadcast her gastric bypass surgery on the Internet. She lost more 150 pounds and in 2003 even posed nude for Playboy. Nearly a decade later, after putting two-thirds of her weight back on, she secretly had the weight loss surgery again and is currently trying to regain her healthy figure.