Exclusive
Debbie Rowe's Bid To Get Custody Of Michael Jackson's Three Children Is 'Shameless Publicity Stunt,' Says Source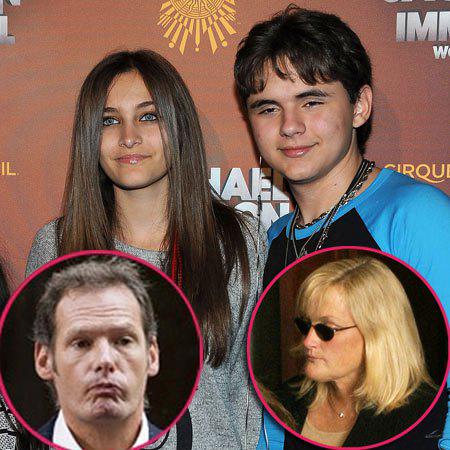 Has Debbie Rowe been stricken with maternal instinct nearly two decades after giving birth? RadarOnline.com can exclusively reveal that the horse breeder's sudden bid to get custody of Michael Jackson's three children, Prince Michael, 17, Paris, 16, and Blanket, 12, is a shameless publicity stunt allegedly orchestrated by her camp, according to sources.
A long-time Jackson family insider tells RadarOnline.com, "Debbie hasn't indicated to the kids co-guardian and grandmother, Katherine Jackson, that she is planning on going to court to get custody the the teenagers. It's a shameless publicity stunt put out in the media by Debbie's camp. The timing of the announcement of her engagement to Marc Schaffel, along with reports that Debbie was going to try and get custody is very suspicious."
Article continues below advertisement
As rumors swirl, RadarOnline.com has confirmed Rowe intends to go to court to try and get custody of her two biological children, along with Blanket.
On Friday, reports that Dr. Arnold Klein's former employee's legal overtures come under the rationale that the children's current co-guardians, their 83-year-old grandmother Katherine and nephew T.J., are not effective in their current roles. While well-intentioned, some claim that Katherine is too disconnected from the teens, and T.J. is too busy with his work in the music industry.
MORE ON:
Katherine Jackson
Article continues below advertisement
"Prince is absolutely disgusted by Debbie's plans to go to court to try and gain custody of himself, Paris and Blanket," a source previously told RadarOnline.com. "First, Debbie wasn't around for years, and Prince doesn't consider her his mother. As far as Prince is concerned, Debbie was basically a surrogate mother.
"Second, Debbie wants the kids to come live with her in Palmdale," the source continued. "Prince is a junior in high school in Southern California, and will be turning eighteen next February. Uprooting his entire life and moving to Palmdale would jeopardize all of the hard work and progress he has made in school. Debbie thinks Prince doesn't have enough supervision, and is out of control….yet, Prince has a 4.2 GPA and is on track to graduate with honors."
Our source also revealed, "Paris is doing so well in the boarding school she is attending. Being away from the stress and constant reminders of her dad's death have been so good for her. She has actually been spending more time away from the school on selective weekends with her grandmother in Southern California."
As for Blanket, the source said, he "continues to be home schooled, and he is finally beginning to emerge from his shy demeanor. "
"For these rumors to be out in the media by people close to Debbie about custody plans is just irresponsible and just wreaks havoc on their lives," the source insists. "It's the last thing they need. The kids are doing just fine under Katherine and T.J.'s care."