Exclusive
Stay Away Mom! Late Pop Star Michael Jackson's Son Prince Will Oppose Debbie Rowe's Custody Bid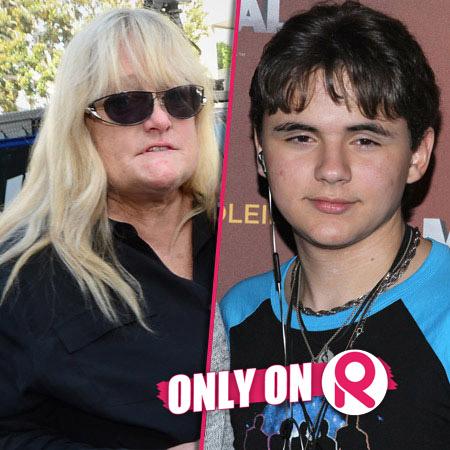 Michael Jackson's eldest son, Prince Michael, will formally oppose his biological mother, Debbie Rowe's bid to gain custody of him, because the junior in high school wants nothing to do with his father's second wife, RadarOnline.com.com is exclusively reporting.
"Prince is absolutely disgusted by Debbie's plans to go to court to try and gain custody of himself, Paris and Blanket," a Jackson family source told RadarOnline.com.
Article continues below advertisement
"First, Debbie wasn't around for years, and Prince doesn't consider her his mother. As far as Prince in concerned, Debbie was basically a surrogate mother.
"Second, Debbie wants the kids to come live with her in Palmdale. Prince is a junior in high school in Southern California, and will be turning eighteen next February. Uprooting his entire life and moving to Palmdale would jeopardize all of the hard work and progress he has made in school. Debbie thinks Prince doesn't have enough supervision, and is out of control....yet, Prince has a 4.2 GPA and is on track to graduate with honors.
The source told RadarOnline.com that Prince will have the law on his side in this situation.
"Thankfully, in California, there is tremendous consideration given to teenagers in custody cases, and they can usually determine which parent or guardian they would like to live with," the source told RadarOnline.com.
"The Jackson children have a court appointed attorney, a guardian ad litem, Margaret Lodise. Prince will be speaking with her and telling her in no uncertain terms would he want to move in with Debbie. This is all very disruptive to his life, and is truly the last thing he needs."
Article continues below advertisement
50 Of The Biggest Rock N' Roll Scandals In Music History
Rowe DOES plan on seeking legal custody of her two biological children with the late King Of Pop, along with Blanket, 12 RadarOnline.com has confirmed.
On Friday, reports that Dr. Arnold Klein's former employee's legal overtures come under the rationale that their current co-guardians, their 83-year-old grandmother Katherine and nephew T.J., while well-intentioned, are not effective in their current roles, as Katherine is too disconnected to the teens, and T.J. is too busy with his work in the music industry.
MORE ON:
Katherine Jackson
Shocking Evidence Found In Michael Jackson's Bedroom Where He Died – See The Photos
In addition, Rowe, 55, is skeptical that the family's Calabasas compound is a suitable place for Paris, 16, and Prince, 17, citing concerns about the negative impact the teens will have being around the Jackson family members — in particular, Jermaine.
Rowe, according to reports, thinks that the poor influence of the Jackson brothers have most egregiously manifested in Prince's behavior, as he's been known to use salty language with no disciplining.
Article continues below advertisement
Prince Michael "wants nothing to do with Debbie, now, or ever. He doesn't trust her, and questions the motives of the timing of her planned legal action. It's very upsetting to Katherine, which obviously distresses Prince because of his grandmother's health. If Debbie does take this to court, Prince will get up on the stand and testify about things he doesn't think Debbie would want the world to know," the insider added.
Request for comment from Katherine Jackson and Debbie Rowe's attorneys by RadarOnline.com weren't immediately returned.