What She's REALLY Like: Family Of Jennifer Lawrence's Lover Nicholas Hoult Praise Her For Lack Of Hollywood Ego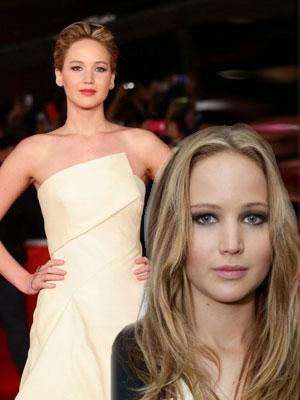 Jennifer Lawrence might live in a world of red carpets and glossy magazine covers, but you'd never know it from her humble demeanor, according to her boyfriend Nicholas Hoult's sister, Clarista.
Clarista tells the U.K.'s heat publication that the Academy Award winner is "lovely," "really easy to talk to" and "family-orientated," with no hint of the superstar ego she's arguably entitled to after having established herself as a bankable Hollywood star, and darling of the critics, to boot.
Article continues below advertisement
"She doesn't seem like a Hollywood type, she just fit in," Clarista said of The Hunger Games standout. "We didn't talk about work -- we talked about what was on the TV."
Clarista said the Kentucky-born beauty is a good fit with her clan, as "we're the very unglam family: in our house, if you want to drink, you get it yourself."
Lawrence, 23, and the 24-year-old Hoult, who met filming X-Men: First Class, are "just a normal couple" who get along "really well," Clarista said.
"They see each other as much as possible," she said, "and they Skype and FaceTime."
For more news on J.Law, keep it here on Radar.