Exclusive
The War Continues! Brandi Glanville Slams 'C'-Word Leann Rimes, Blames Ex Eddie Cibrian For Giving Her STD In New Book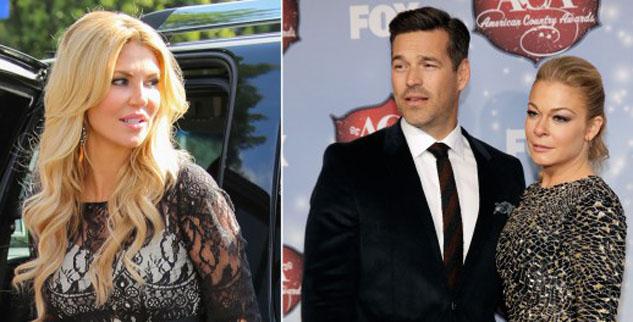 Article continues below advertisement
"It's been five years now since I discovered my ex-husband was sleeping with half of the women in Hollywood ..." she writes, and clearly the realization still stings.
"Sometimes it feels like just yesterday that my ex and my baby boys were snuggling on the couch with me in our gorgeous Calabasas home," Glanville admits. "Other times, it feels like it was all a crazy dream …"
"But I have three permanent reminders of my marriage that I live with every day," she continues, "my sons Mason, Jake, and HPV."
Though Glanville points out that "half of all sexually active Americans have HPV," she blames her case on being "foolish enough to believe Eddie was faithful."
But after a bit of Cibrian-bashing, it's back to Rimes again to round out her introductory chapter. Glanville lists her top four "favorite lessons learned," with the kicker being,"When you write an entire cunt-ry album about your affair with a married man, most people won't buy it. #JustSayin."
Indeed, Rimes' album based on her affair Spitfire, debuted to disappointing sales.
Drinking & Dating hits bookshelves next week.
Four years after Rimes' affair with Cibrian was uncovered, do you think it's time Glanville let it go? Or is she well within her rights to bash the woman who stole her man? Let us know in the comments!